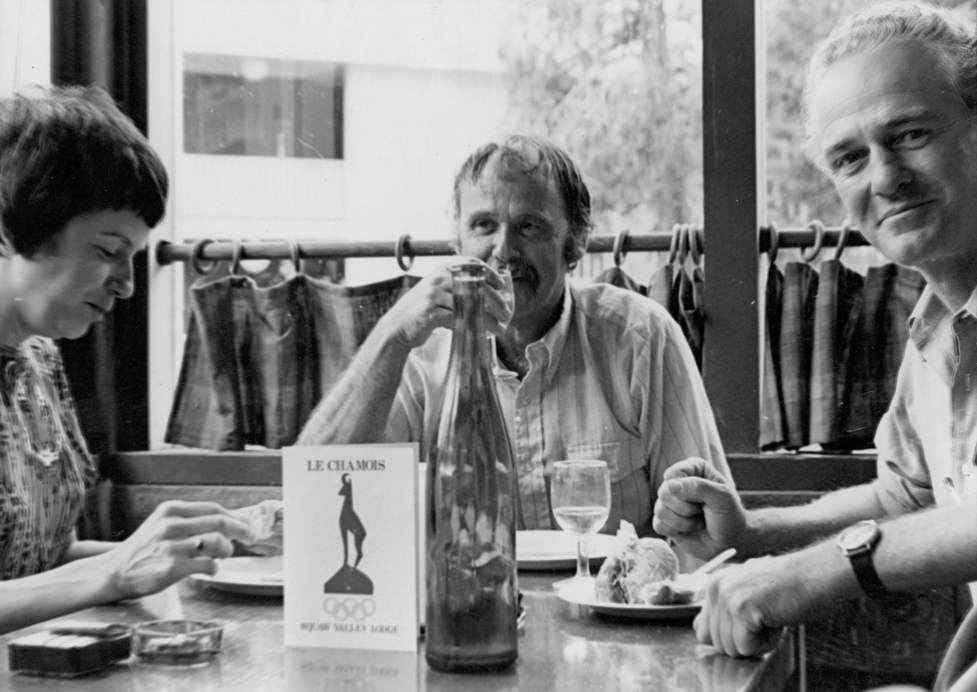 August 1969 -

The Founding

The Community of Writers was established in 1969 by novelists Blair Fuller and Oakley Hall, who were both residents of the valley. Diana Fuller and Barbara Hall were essential as well, especially in those early years.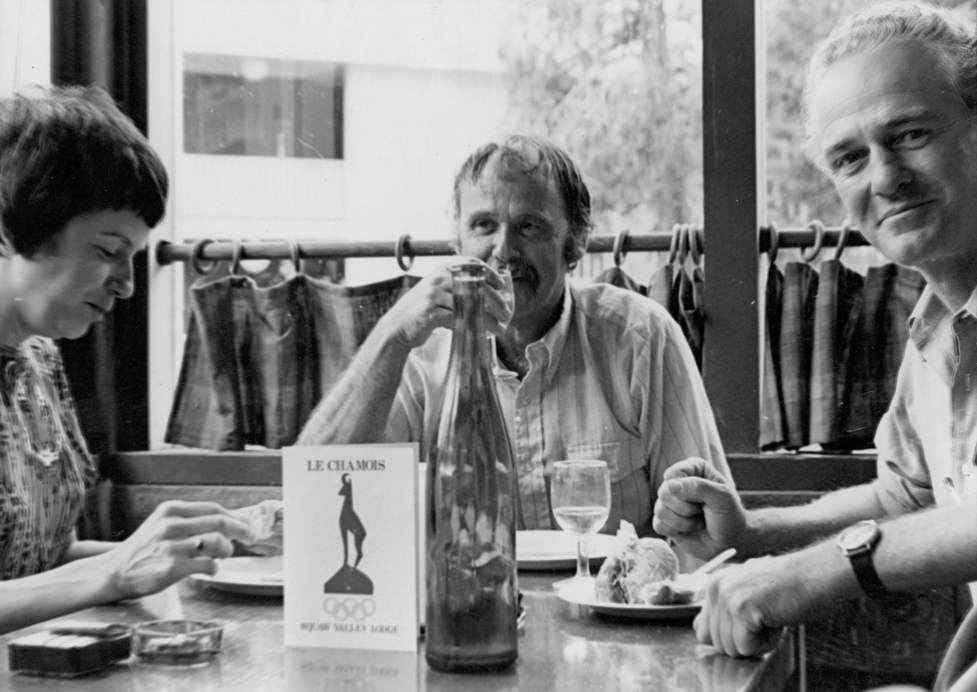 The trial run was in 1969 with the help of the University of California Extension during which time future Pulitzer Prize novelist Richard Ford and his wife Kristina slept in a tent put on the porch of Hall's home on the mountain overlooking Squaw Valley.
In 1969, Hall and Fuller initially use their own money to finance and do this small trial run. "Little by little, what had been an all fun week became serious. We didn't have as many parties, and the tennis tournament had to be jettisoned, but the successes of our participants were very gratifying," Hall writes. The tradition is established that every evening the teaching staff and workshop participants eat and drink together at dinner. The values established those first few year centered on egalitarianism. This continues today.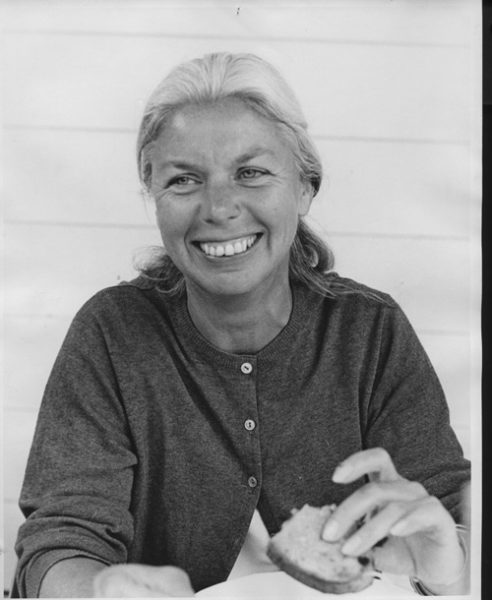 At this time Oakley Hall is a professor at the University of California, Irvine, and directs UCI's Programs in Writing from 1969 to 1990. Many of his students like Ford and Michael Chabon eventually follow him to the mountains for the workshop. Hall becomes well known for his UC Irvine course on Structuring the Novel. He goes on to write more than 30 books. He will later be inducted into the Cowboy Hall of Fame.