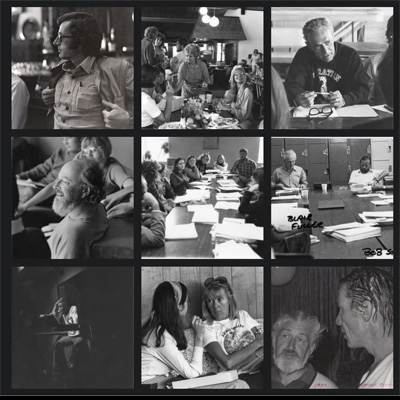 The Community of Writers was established in 1969 by novelists Blair Fuller and Oakley Hall, who were both residents of the valley. It was originally staffed by a band of San Francisco writers including David Perlman, Walter Ballenger, Barnaby Conrad and John Leggett, the latter two of whom went on to found, respectively, the Santa Barbara Writers Conference and the Napa Valley Writers Conference. The Community of Writers continues to be directed by Brett Jones.
Over the years the community has mounted workshops in Fiction, Nonfiction, Screenwriting, Playwriting, Poetry, and Nature Writing (the Art of the Wild, co-produced by Jack Hicks and University of California at Davis), and Writing the Medical Experience directed by David Watts. Lisa Alvarez and Louis B. Jones now co-direct the Fiction Program and Michael Carlisle directs the nonfiction Program of the Writers Workshop, which were for twenty years directed by Carolyn Doty. Galway Kinnell directed the Poetry Program for 17 years and Robert Hass has directed it since 2004. Diana Fuller directed the Screenwriters Workshop, founded in 1974 by screenwriters Tom Rickman and Gill Dennis until 2014.
View historical images from the early days.