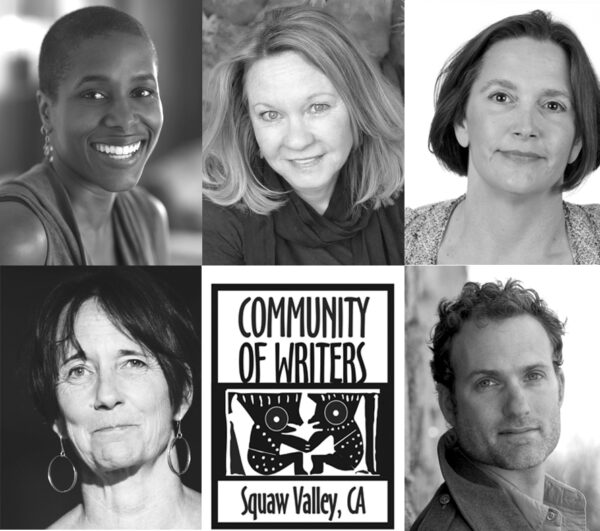 Natalie Baszile, Meg Waite Clayton, Frances Dinkelspiel, Marian Palaia, and Josh Weil joined us for the Community of Writers Benefit Reading in Sacramento last week.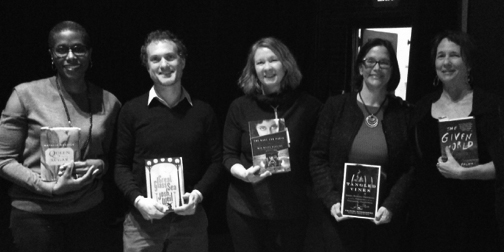 These authors — alums and staff — read from new work, and and introduced the Sacramento area to the Writers Workshops and the Community of Writers.
The event was in good hands with our emcee, Capital Public Radio's Beth Ruyak. Her perspective on each of writer's work effectively framed each reading for the audience.
After the readings, with roughly 170 people in attendance, Executive Director Brett Hall Jones auctioned off a complete set of signed books (the winning bid was $325,) followed by a wine and cookie reception along with book sales and signings.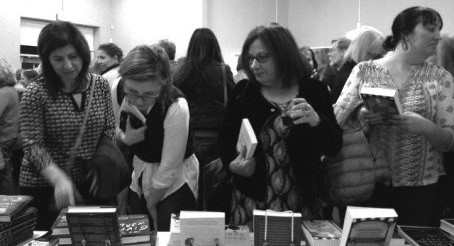 Many thanks to the authors and Beth Ruyak for participating in this event. We are also grateful to our volunteers and Board members, who helped out tremendously.
Special thanks to our sponsors: Beers Books, Stories on Stage – Sacramento, and Verge Center for the Arts.