The BIG Days of Giving deadline has been extended!
On May 3rd, the Big Day of Giving organizers had technical difficulties with their web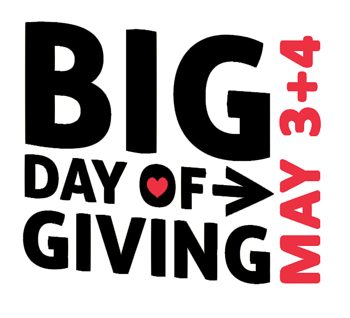 site which was beyond their control. This was a national problem affecting thousands of nonprofits. And it persists.
Although this was a tremendous headache for our donors, we had lots of phone calls and emails and managed to have a wonderful day taking donations over the phone from our friends and supporters.  We want you to know, all donations received over the phone, via paypal, through the BigDog website as well as our own will be counted if received between May 3 until May 4 at 3:00 pm. 
We thank all those that donated, and tried to donate. If you tried to donate and couldn't get through, we hope you will try again! Donations will be counted that arrive on Mary 3rd and 4th for all incentives and matches.
We are now asking our friends to donate directly to us using our secure website. It isn't too late! Please join the big give now.
Your support will make a BIG difference to us. Thank you!