We are thrilled to announced that we will be joined at the Writers Workshop this summer by both Anne Lamott and Dava Sobel!
Anne Lamott, who will be joining us as a special guest, is the author of seven novels, including Hard Laughter, Rosie, Joe Jones, Blue Shoe, All New People, Crooked Little Heart, and Imperfect Birds. She has also written eight bestselling books of nonfiction, including Operating Instructions; Some Assembly Required: A Journal of My Son's First Son; and a writing guide; Bird by Bird: Some Instructions on Writing and Life. Her collections of autobiographical essays on faith are Traveling Mercies: Some Thoughts on Faith; Plan B: Further Thoughts on Faith; Grace (Eventually): Thoughts on Faith; Help, Thanks, Wow: The Three Essential Prayers and most recently Stitches: A Handbook on Meaning, Hope and Repair. Her last book of essays, Small Victories: Spotting Improbable Moments of Grace, was published by Riverhead Books.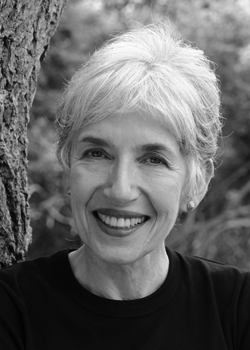 Dava Sobel, joining us as a nonfiction teaching staff member, a former New York Times science reporter, is the author of the New York Times bestseller, Longitude, which was the subject of a PBS science program "NOVA," and Granada Films created a dramatic version starring Jeremy Irons and Michael Gambon for A&E. Her nonfiction book, Galileo's Daughter, was a #1 New York Times bestseller and won a 1999 Los Angeles Times Book Prize, a Christopher Award, was a finalist for the 2000 Pulitzer Prize in biography and was the subject of a two-hour Emmy Award-winning "NOVA" documentary. She is also the author of the books The Planets and A More Perfect Heaven. Dava is a long-time science contributor to Harvard Magazine, Audubon, Discover, Life, Omni, and The New Yorker. Bloomsbury has just released a stand-alone edition of her Copernicus play, And the Sun Stood Still, which was produced in 2014 by the Boulder Ensemble Theatre Company in Colorado.The editor of the collection Best American Science Writing 2004, published by Ecco Press, Ms. Sobel has served as a judge for the Los Angeles Times Book Prizes, the Pulitzer Prize in General Nonfiction, the PEN / E. O. Wilson Literary Science Writing Award, and the Lewis Thomas Prize awarded by Rockefeller University to scientists who distinguish themselves as authors. Her new book, The Glass Universe: How the Ladies of the Harvard Observatory Took the Measure of the Stars, will be published by Viking in December. www.davasobel.com
For a complete roster of 2016 Teaching Staff, Special Guests, as well as Agents and Editors, visit the Writers Workshop page. Applications are due April 12th.