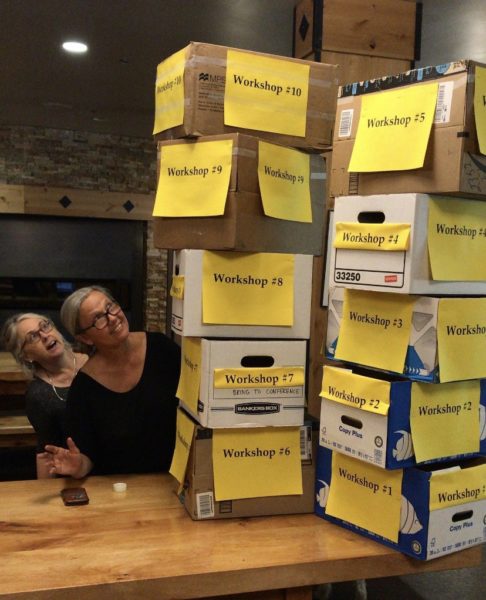 Thank you to all who helped make the 2019 summer of workshops happen!
2019's Summer Workshops and events were a tremendous success.
Poems, photocopiers, poetry elves, vegan muffins, handmade tablecloths, softball games, nature walks past roaring snowmelt waterfalls, quaking aspen trees, anthologies, manuscripts, festooned pinecones, the Paul Radin Memorial Dream Wagon, music and the inimitable Joyce Carol Oates and her brilliant reading of her story "Assassin!"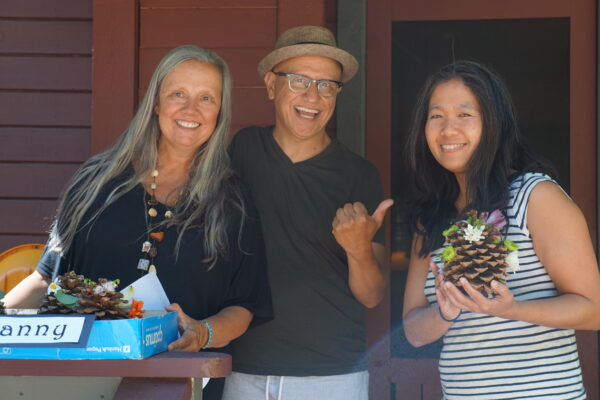 This year in particular stood out among many wonderful sessions.  The high caliber of the work, and the deep commitment to community, made this session particularly memorable.
We are grateful to our generous teaching staff members in Poetry, Fiction and Nonfiction who make the summer workshops an unforgettable and productive experience. And in particular I want to thank our program directors: Lisa Alvarez, Michael Carlisle, Brenda Hillman, Diana Fuller, and Louis B. Jones. And thanks to Sands Hall for her leadership and for organizing the fabulous Follies!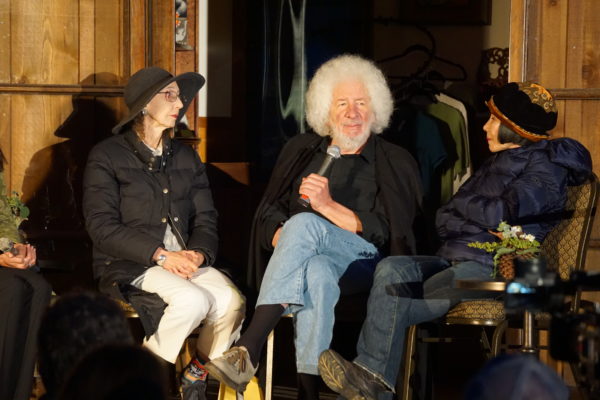 And thanks to our Special Guests for the gift of their presence in the Valley: Daniel Halpern, Robert Hass, Michelle Latoiolas, Joyce Carol Oates, and Amy Tan.
Patricia K. Meyer joined us in the valley again this summer to teach her special class "The Alchemy of Adaptation." A big thank you to Diana Fuller, who founded and shepherded this program from a full screenwriting program to an adaptation program for fiction and nonfiction writers. Thanks to Whitney Fuller and Christopher Upham for taking wonderful photographs. Thanks to Chris, also, for his technical support.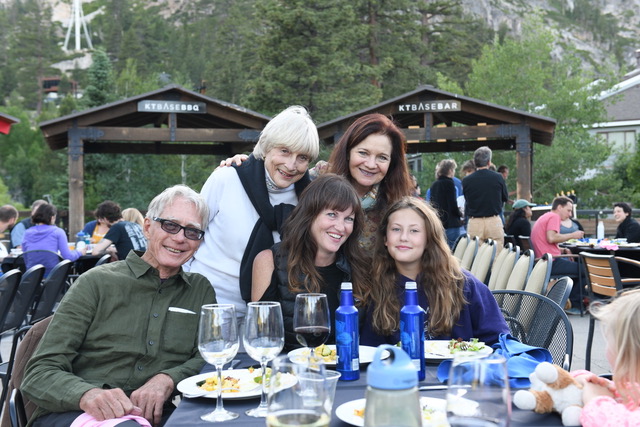 We mourned the loss of two of our beloved friends this summer: Burnett Miller and Tom Rickman. Many thanks to poet Gary Short for his moving comments about Burnett. And thanks to our friends Diana Fuller and Patricia K. Meyer for helping us to celebrate Tom's life and history with the Community of Writers. We were so pleased and honored to be joined by the families of Burnett and Tom.
We are deeply grateful to the Capital Public Radio's generous and remarkable Beth Ruyak for leading panels and interviews during our Writers Workshop week.
Heaps of gratitude again to Andrew Tonkovich, who was essential every step of the way: from the management of all the manuscripts during registration, to moderating panels, he was central to it all. He is also invaluable as we work toward celebrating our 50th Anniversary.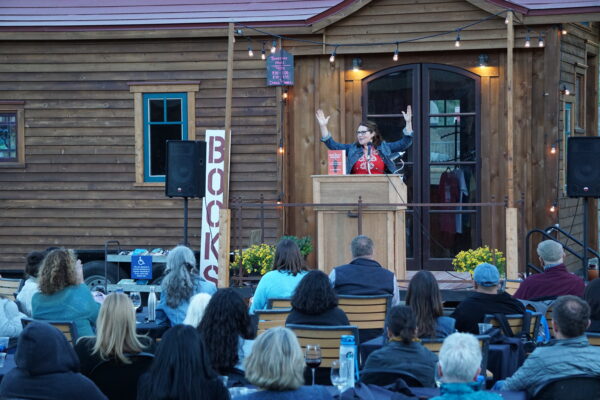 A big thank you to Julia Flynn Siler and Charlie Siler for all of their work on the 50th Anniversary Oral History Project, including interviewing longtime staff members and filming panels and readings, videotaping them and making them available to us as we move into our 50th year.
We are grateful for the outstanding work done by Kaitlin Klaussen coordinating our participant and staff housing. Many thanks to Livia Keene, who worked our pop-up bookstore in the Dream Wagon during the Poetry Program. Thanks also to Lindsey Gordon and Tracy Hall for documenting the goings-on with their cameras (including the photos here). And thanks to Tracy, Dashiell Jones, and Kat Feiling, for creating a bit of home in our humble snack bar.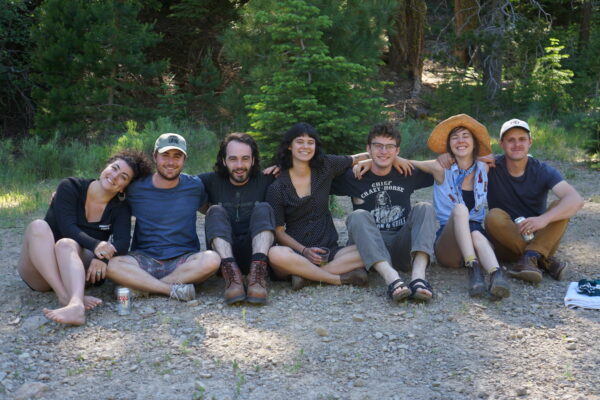 Our Elves (and all-around helpers) were Jesse Bedayn, Kat Feiling, Lindsey Gordon, Sean Hamilton, Jesse Israel, Dashiell Jones, Hunter Jones, Remy Mickelson, Livia Keene, Audrey Rawson, and Louis Tonkovich. With high energy and good spirits, they all made things happen seamlessly. Special thanks to Eva Melas for the myriad of projects she managed. We would be lost without her. Details below.
Hunter and Dashiell helped us record events and will soon be putting them on our website as podcasts. Eva organized the Poetry Picnic this year at Meeks Bay along with the help of Lindsey Gordon and Hunter Jones. Indispensable also at the Poetry Picnic was our grill-master Leslie Hobayan who barbecued with confidence and good humor. A big thank you to all of our work-waivers Matthew Moniz, Andrew Dally, Nathan Cheng, Brian Chung, Benjamin Voigt, and Jennifer Steinorth for their help all week. Thanks to Karen Terrey  for helping with local publicity. And a special thanks to Poetry program work-waiver Nicholas Nichols for documenting the week through his lens.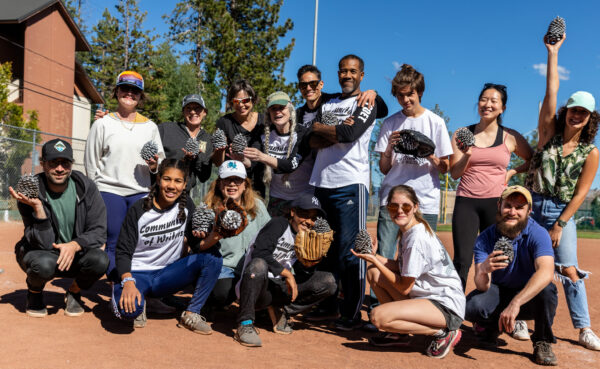 The Benefit Poetry Reading took place in Grass Valley in June and many thanks are in order, especially to Maxima Kahn who emceed the event, Judy Crowe who introduced the event, as well as the seven participating poets: Forrest Gander, Robert Hass, Brenda Hillman, David Tomas Martinez, Jane Miller, Sharon Olds and Gregory Pardlo. 
Special thanks to the Event Coordinator Eva Melas who, with the brilliant help of Rachel Howard at YubaLit, and  Don Rogers (publisher of the Grass Valley Union Newspaper) were instrumental in making sure we had a robust audience in such a small town. Thanks so much to our sponsors Grass Valley Courtyard Suites, YubaLit, and Nevada County Arts Council. Thanks to Copper Canyon Press, New Directions Press, Sarabande Books, and Wesleyan University Press for donating books.Thanks to our enthusiastic volunteers: Lindsey Gordon, Lisa Malsam, Emily Malsam & Michael Melas, Lydia & Jim Seely, and Mary Vogt. And special thanks to our friend Tom Taylor (lights and sound) who climbed a terrifying ladder to set the lights for the event. Thanks to Adrian Schneider for his wonderful photos. Elias Funez (Union Newspaper) also took some terrific photos from that night.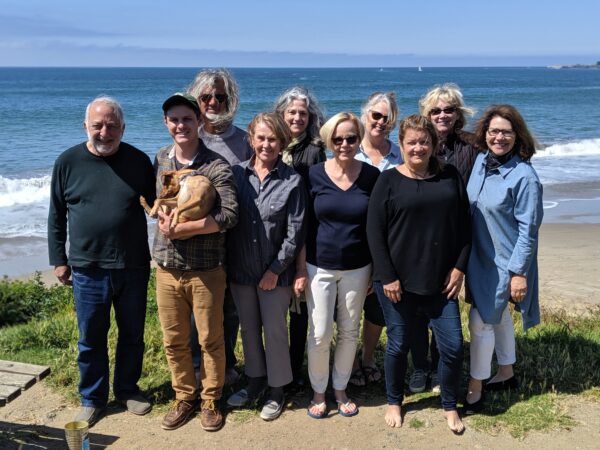 We would like to acknowledge our friends who have been tremendously generous with their time and local support over the years:  Mimi Miller, Eddy & Osvaldo Ancinas, and Amy Tan & Lou Demattei. Thanks also to alum and friend Bob Austin for his generous wine donation. Thanks also to Ben Preston for being so helpful with our conference move, and for his masterful management of the sound during the Follies.
Many thanks to the Board of Directors: a person in my position couldn't ask for a more responsive, generous and wise Board, especially president Jim Naify.  I am grateful to our Events Committee (Carlin Naify, Nancy Teichert and Ruth Blank) who made great things happen during the programs. Special thanks this year to my comrades Michael Carlisle and Michelle Latiolais, who are always there with advice, support and friendship. This year we welcomed one new Board Member: poetry workshop alum Ken Haas.

And to our Donors: What a community this is! Your support is essential to this thing we do.
With love and gratitude,
-Brett Hall Jones
Executive Director