The Community of Writers
and
Stories on Stage Sacramento
are proud to present the return of  New York Times bestselling author of White Oleander, and The Revolution of Marina M. 
Janet Fitch
Friday, July 26th, 2019, at 7:00 PM
The Auditorium at CLARA

1425 24th St., Sacramento
Come celebrate the release of the second volume of Janet Fitch's sweeping saga of a young woman's coming of age during the Russian Revolution. Featuring Capital Public Radio's Beth Ruyak in conversation with the author, highlighted by readings of vital passages in the book by Carissa Meagher.
Doors Open at 6:30 pm
Reception to follow with Russian sweets and vodka (and wine and beer). Souvenir shot glass included with ticket price.

Copies of Chimes of a Lost Cathedral

 will be available for sale

Janet Fitch will sign copies during the reception.

Beaucoup Chapeaux will perform Eastern European and Balkan traditional folk songs. (See video below.)
Proceeds will support the Community of Writers and Stories on Stage. 
Tickets:

Tickets $30/Students $15      
Advance Premium Tickets (first 2 rows only) $40
Group Tickets Available for $20. (10 Ticket Minimum.) To purchase group tickets call 530-470-8440 or contact us by email.
(Online/advance ticket sales will end at 1pm on the day of the event, July 26.)
Readings and "in conversation with" begin at 7:00, with a reception to follow at 8:30.
We will have Russian fare including caviar, Russian pastries, vodka, wine and waters!
Books will be available for purchase before and during the reception.
The band Beaucoup Chapeaux will take us to Eastern Europe and the Balkans will their music!

Directions and Parking:
The Auditorium at CLARA (E. Claire Raley Studios for the Performing Arts) is located at 1425 24th Street, Sacramento (on 24th Street between N and O Streets) in midtown Sacramento.  Street parking is plentiful, and free on weekends. You may also use the free lot behind the Auditorium. The entrance to the lot is on O Street, between 24th and 25th streets.
Please enter The Auditorium at CLARA from the door on 24th Street (closest to O Street), or from the parking lot. We will mark both entrances with balloons and fliers.
Accessible parking: Available from the lot behind the Auditorium. The Auditorium can be entered from the ground level.
Janet Fitch
Janet Fitch's first novel, White Oleander, a #1 bestseller and Oprah's Book Club selection, has been translated into 24 languages and was made into a feature film.Her second novel, Paint It Black, hit bestseller lists across the country and has also been made into a film. She was a Community of Writers participant in Fiction in 1998, the Poetry Workshop in 2017, and returns regularly to teach during the Writers Workshops at the Community of Writers. www.janetfitchwrites.com
Beth Ruyak
Beth Ruyak is the host of Capital Public Radio's Insight. www.capradio.org
Beaucoup Chapeaux
Beaucoup Chapeaux, a Nevada City, CA based quartet, plays music and blends of music from many countries and cultures–including their own. Maggie McKaig, accordion; Randy McKean, clarinet; Murray Campbell, violin; Luke Wilson, plectrum banjo.  More information. (Please note Murray Campbell is unable to participate that evening.) See video
Dramatic Readings by Carissa Meagher
Carissa Meagher has appeared in Antigone (Big Idea Theatre); Brilliant Traces (Ovation Stage); An Octoroon and Anna Karenina (Capital Stage) and Steel Magnolias (Sacramento Theatre Company.) She's also appeared in The Little Prince and Henry IV  at The Theater at Monmouth in Maine. She earned her BFA in acting from University of North Carolina School of the Arts, and an MFA In Playwriting from Ireland's Lir Academy.
Stories on Stage, Sacramento
Sacramento's award-winning reading series, Stories on Stage, features short fiction by established and emerging writers from Sacramento and surrounding areas, introduced by their authors and read by actors.  More information.
Beers Books
Many thanks to Beers Books who will be on hand to sell books for the event. For over seventy years, Beers has served Sacramento and Northern California. They buy, sell, and trade books everyday, and pride themselves on fair prices and ample selection. Their stock is perpetually changing, so frequent visits may yield amazing finds. More information.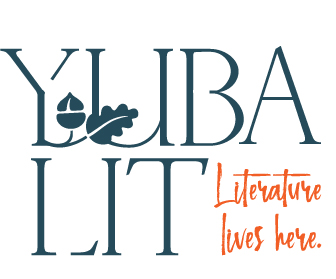 Thanks to the support of our friends at YubaLit in Nevada City.The reading series where Sierra foothills literature lovers gather to celebrate the written word.
The Community of Writers
Proceeds will support the Community of Writers at Squaw Valley, a not-for-profit organization which, for 48 years, has  been one of the premier writers conferences  in the country, assisting talented writers and poets with diverse cultural perspectives. More information.
---
For more information about this event,  call 530-470-8440 or contact us by email.
---