Join us in Sacramento on Wednesday, February 15,
for an extraordinary evening of readings by Community of W
riters' alumni, emceed by journalist and author Julia Flynn Siler. The authors will be reading from their most recents works, followed by a reception and book signing.

Jade Chang • Michael Lavigne • Jordan Fisher Smith
Frances Stroh • Naomi Williams
More information about the authors below.

7 p.m. on Wednesday, Feb. 15, 2017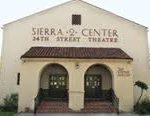 Sierra 2 Center for the Arts & Community
2791 24th St., Sacramento
Doors open at 6:30
$20 Advance/$25 at the Door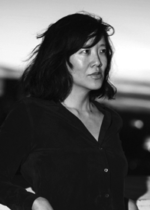 Jade Chang is the author of The Wangs vs. The World, an outrageously funny tale about a wealthy Chinese-American family that "loses it all, then takes a healing, uproarious road trip across the United States" (Entertainment Weekly). Their spectacular fall from riches to rags brings the Wangs together in a way money never could. Sharply observed and full of charm, this debut novel is an entirely fresh look at what it means to belong in America.
A New York Times Editor's Choice
An NPR 2016 Great Reads
One of Amazon's Best Books of 2016
A Fall 2016 Barnes & Noble Discover Pick
An October Indie Next Pick
A The Millions Most Anticipated Book
A BuzzFeed Best Books Of 2016
An Elle.com Best Books of 2016
Recommended on The Today Show for Great Last-Minute Gift Ideas
Long-listed for the PEN/Bingham Prize for Debut Fiction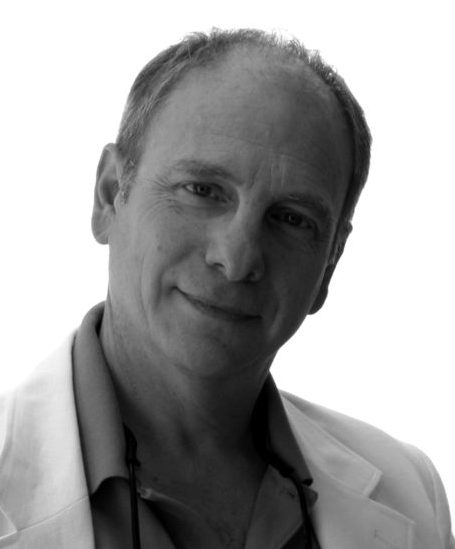 Michael Lavigne (writing as Pepper Harding) is the author of The Heart of Henry Quantum.
Henry Quantum has several thoughts going through his head at any given time, so it's no surprise when he forgets something very important—specifically, a Christmas gift for his wife, which he realizes on the morning of December 23. Henry sets off that day in search of the perfect present for her: a bottle of Chanel No. 5 perfume.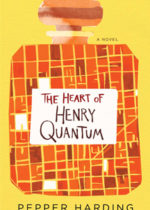 "[Harding/Lavigne] has skillfully created a set of interesting, well-developed characters whose lives readers can relate to and care about… with quick, witty dialogue and an expertly crafted stream-of-consciousness style, […] a highly entertaining read that will remind readers of the power of one day to change a life." —
Booklist, Starred Review
"Michael Lavigne wites like an angel. And like a devil. Indeed he writes so well that it isn't always possible to tell which is which. His ability to give wild imaginings a concrete immediacy, a human warmth and plausibility, is the rarest of writerly gifts." — Jonathan Rosen
Winner of the coveted Sami Rohr Choice Award.
Winner of the American Library Association Sophie Brodie Honor Book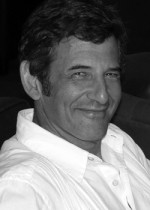 Jordan Fisher Smith is the author of the recent nonfiction book Engineering Eden: The True Story of a Violent Death, a Trial, and the Fight Over Controlling Nature.

In the summer of 1972 Harry Eugene Walker hitchhiked away from his Alabama home to see America. Nineteen days later he was killed and partially eaten by an endangered grizzly bear at Yellowstone National Park. When nature has been disrupted by human beings, how do we go about repairing it? How much should we try to control or manipulate it in order to heal it? And what happens when we get it wrong?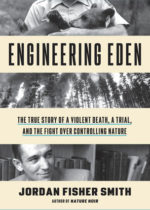 "An intensely reported, rousingly readable and ambitiously envisioned book." 
—The Wall Street Journal
"Smith's book will draw you in with his passion, thoughtfulness and first-rate story telling." —Seattle Times
"Smith pulls it off thanks to his command of the material, his firm grip on the narrative, and his insatiable inquisitiveness. When it comes to natural history, he knows his stuff" –Sierra Magazine
"Stunning"—Entertainment Weekly
Engineering Eden was long-listed for this year's PEN/E.O. Wilson Literary Science Writing Award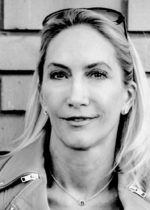 In Frances Stroh's memoir, Beer Money: A Memior of Privilege and Loss, she reveals the complexities of her childhood and coming of age as a member of Detroit's Stroh's Beer family, once in possession of the largest private beer fortune in America. The book is at once a recollection of a city, an industry, and a dynasty in decline, and the story of a young artist who struggles to find her way out of the ruins.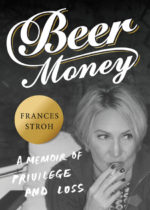 "With an artist's eye for visual detail… her frank and engrossing memoir captures the long decline of the city of Detroit and her sadly dysfunctional family." —BBC.com
"Stroh writes candidly and insightfully about…the unsettling truth that unconditional love, much like money, sometimes comes in limited supply. The author's family might have successfully burned through a massive fortune, but they squandered a lot more than that. A sorrowful, eye-opening examination of familial dysfunction."
—Kirkus Reviews
Received the Michigan Notable Book Award
Selected as a Books-A-Million President's Pick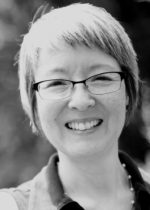 Naomi Williams is the author of Landfalls, a fictionalized reimagining of the ill-fated Lapérouse expedition (1785-1788), a voyage of exploration that attempted to circumnavigate the globe for science and the glory of France.
"A dazzling debut novel about a lost expedition… A bona fide masterpiece."  —Seattle Times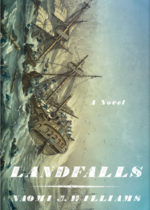 "Ms. Williams brilliantly moves across continents and gives each landfall a distinct and evocative voice… 
Landfalls
 is intelligent and utterly human. Ms. Williams has written a seductive page-turner that … draws the reader in and doesn't let go. —
Wall Street Journal
"A beautiful tale of adventure, anchored in tragedy." —Vanity Fair
"The drama in Landfalls is unrelenting … sort of a maritime version of 'The Real Housewives of Beverly Hills.'" —New York Times
Long-listed for the Center for Fiction First Novel Prize.
Long-listed the National Book Critics Circle's John Leonard Award.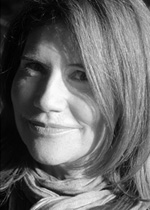 Emcee  Julia Flynn Siler is an author and journalist. She wrote The House of Mondavi and Lost Kingdom: Hawaii's Last Queen, the Sugar Kings, and America's First Imperial Adventure and is a former staff writer and foreign correspondent for The Wall Street Journal and BusinessWeek. A graduate of Brown and of Columbia's Graduate School of Journalism, her work has also appeared in The New York Times, The Washington Post, and other publications. She is an alumni of the Community of Writers, and a member of the Board of Directors.