We are delighted that Natalie Baszile will be joining our teaching staff this July.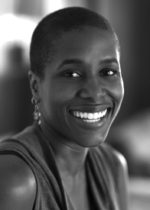 Natalie Baszile  is the author of the novel Queen Sugar, named one of the San Francisco Chronicle's Best Books of 2014, long-listed for the Crooks Corner Southern Book Prize, and nominated for an NAACP Image Award. Queen Sugar has been adapted for TV by writer/director, Ava DuVernay of "Selma" fame, and co-produced by Oprah Winfrey for OWN, Winfrey's cable network. Read this September Huffington Post Interview with Natalie.
Explore the Writers Workshops program, and learn more about the other authors, editors, and agents on our teaching staff. Deadline to Apply: March 28.
In the next few weeks, we will feature authors who, in 2017, are new to our teaching staff.
---