An article written for the Sacramento Bee by alum and friend Stephanie Taylor. Link to the full article below.
Over the decades, these writers have become a community at Squaw Valley
BY STEPHANIE TAYLOR AUGUST 09, 2017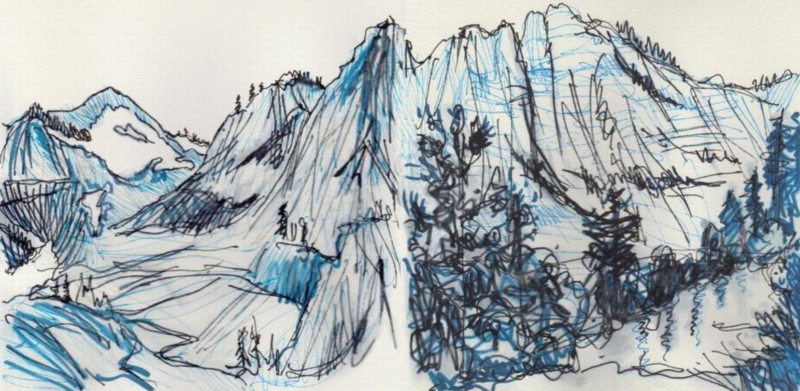 Sacramento Bee, August 9, 2017
There's something infectious about 150 or so creative people, all chattering at once. This is a weeklong annual conference of writers, established and aspiring, who come from all over to this valley near the north shore of Lake Tahoe, some every summer, year after year. If ideas and genius are tangible molecules floating in the air, I can only hope they'll land on me.
The operative word is "community," chosen on purpose by the founders in 1969, when the novelists Oakley Hall and Blair Fuller gathered to build an institution that's thrived ever since. Some of the writers have passed — sort of. I say "sort of" because their spirits linger. Some are declining gently into old age. Their children carry on, and their children's children. It's an honor to be here, to be included in what has evolved as a family.
It's also difficult not to be intimidated by those who have been here before, studying and discussing the craft of poetry, fiction, nonfiction and screenwriting: Peter Matthiessen, Richard Ford, Michael Chabon, Robert Hass and Anne Rice, to name a few. In 1985, Amy Tan arrived with stories that became The Joy Luck Club. This year, Janet Fitch's novel Paint It Black is her second movie. Anne Lamott's Bird by Bird is every writer's classic.  Read the full article at the Sacramento Bee.
---