For over 30 years, Al was a vital member of the Community of Writers, teaching across the programs and serving on the Board of Directors. Many Friday night Follies found Al onstage, often part of the three-man Granite Chief quartet or as a duo with his friend Jim Houston, serenading the audience with such classics as "Hey Good Lookin'" or "Mr. Bojangles."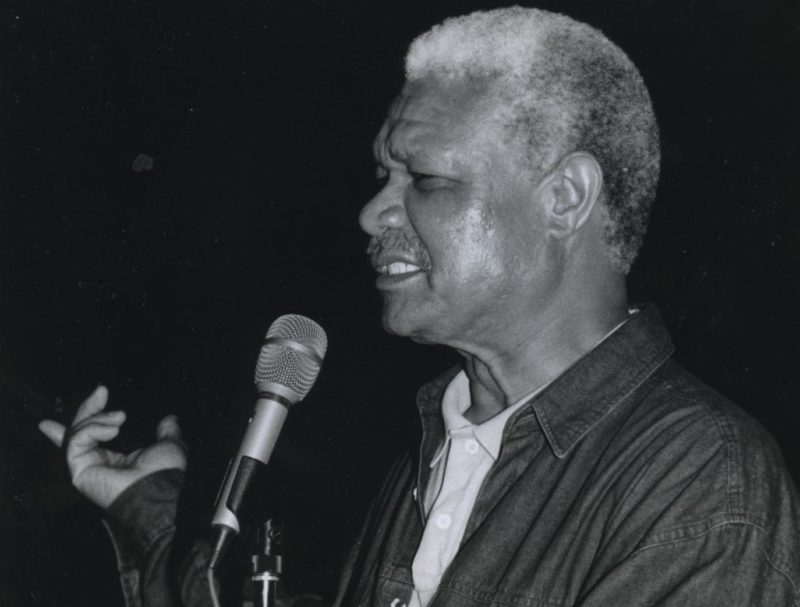 Al, who served as California's Poet Laureate for three years, wrote over 25 books of fiction, nonfiction and poetry.  A graduate of UC Berkeley, he also taught widely, as a Stegner fellow and Jones Lecturer at Stanford, as well as at universities and conferences across the country and the world. He was the recipient of numerous awards and honors, among them the Guggenheim, the Richard Wright Award for Excellence in Literature, a Fulbright, NEA Fellowships, PEN-USA awards, and Radio Pacifica's KPFA Peace Prize.
While Al's final publication credits include an appearance in The Best American Poetry 2016, edited by Edward Hirsch, as well as our recently published anthology Why to These Rocks: Fifty years of Poems from the Community of Writers, the most impressive credit is certainly the five poems which appear in the Library of America's African American Poetry: 250 years of Struggle and Song, edited by Kevin Young. One of those poems, "How Stars Start," ends like this:
All roads lead back to starts, to where
I started out, to stars: the fiery
beginnings of our ends & means; our
meanness & our meanings. There never
was a night begun in darkness,
nor a single day begun in light.
Read Berkeleyside's Obituary of Al.
Read Andrew Tonkovich's 2013 piece on Al Young in the OCWeekly.
In 2018, Al had a debilitating stroke, and for the last two years, Al's son Michael has managed his father's affairs and significant health challenges. Amy Tan has observed, "As proof of how beloved Al was, friends donated over $100,000 to help with Al's care. Michael, who had grown into an amazing son, writer and bookseller, helped us come to know Al as the father who inspired reciprocal devotion." Folks who still wish to offer Michael support can do so here:
Al Young Memorial Scholarship Fund
We have established a scholarship in Al's name to help black writers and poets attend our workshops.
Donate to the Al Young Memorial Scholarship
Please indicate "Al Young Memorial Scholarship" in the form. Or send a check to:
Community of Writers – Al Young Memorial Scholarship
PO Box 1416
Nevada City, CA 95959
We send our love and condolences to his son Michael, and to all who loved him.