The Community of Writers is delighted to announce our inaugural scholarships in partnership with Kimbilio [Fiction] Workshop! The remarkable writers who have been awarded these scholarships to attend the Community of Writers' 2021 Fiction Workshop are: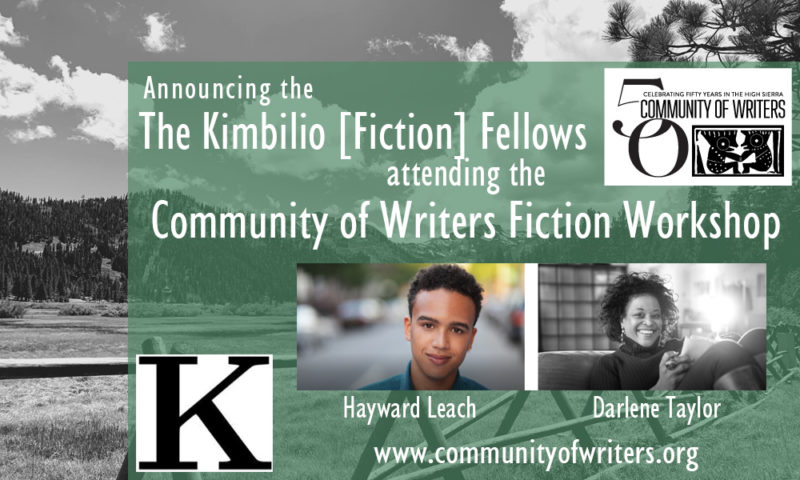 Hayward Leach
Darlene Taylor
Darlene and Hayward are Kimbilio [Fiction] Fellows, and come to us through this partnership.
Kimbilio means "safe haven" in Swahili. The Kimbilio conference is a fellow community of writers, who are committed to developing, empowering and sustaining fiction writers from the African diaspora and their stories. Their annual writers conference, for serious-minded, committed fiction writers, provides a solid grounding in the fundamentals of fiction.
Kimbilio [Fiction] Workshop is a project of Dedman College / Southern Methodist University's English Department.
Thank you to Kimbilio's Board Chair, David Haynes, and Community of Writers' Board Member Dana Johnson, for making this partnership possible. We would also like to thank the donors who together created the funds to allow these talented writers to attend our summer workshops.
To learn about applying to join the next class of Fellows, Click Here
To learn how you can support Kimbilio, Click Here