We are excited to report that construction on our long-planned bookshop/headquarters on wheels has begun. The Paul Radin Memorial Writers Lodge (named in honor 
of our friend), this project will be complete by this summer. 
Yesterday, the first wall was pushed up by the journeymen on the project. 

Spearheaded by a major donation by the family of Paul Radin, and with substantial support of other donors,  this project was conceived to create a useful way for us to solve several problems:
It will create a bookshop that can sell hundreds of staff books on site during the workshops, as demands for space in the Squaw Valley resort continue to grow more competitive.

When our access to the venue ends on the same day the conference does, it will allow us to simply tow it away and complete our extensive inventories and returns off-site.

The structure will also serve as our year-round headquarters (office) in Nevada City .
 With a fold-down stage for readings and presentations, French doors, built-in book cases, and an office, this promises to be a whimsical and useful abode for the Community of Writers. More details on Paul Radin and the origins of this project can be found here. The dedication of the tiny house will be Saturday evening, July 14, as part of the Writers Workshops Follies.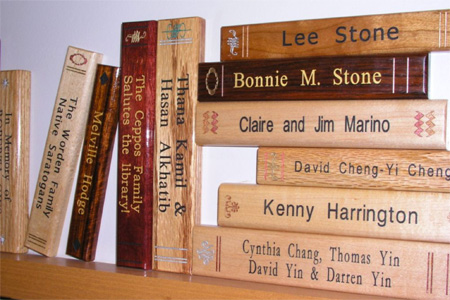 Send us your ideas…
The structure is now called The Paul Radin Memorial Lodge. However, we are interested in your ideas on its more informal everyday appellation, as "Lodge" brings to mind a larger structure and might be confused with other local buildings. The Paul Radin Memorial… __________… what? The name might evoke books, learning, writing, migration, travel… 
If you too would like to support this project and have your name on the donor wall, contact us for more details.