The third issue of OGQ: Omnium Gatherum Quarterly, the new quarterly online magazine from the Community of Writers, is here.
In this issue, we present an essay from one of our Community's legends, the much-esteemed late novelist and journalist Robert Stone. It's an excerpt from a just-released collection of his nonfiction. Longtime member Molly Fisk shares two poems, one each from two anthologies she's featured in, one of which she edited. Leland Cheuk makes us all smarter and less America-centric with a journal of his recent internationlist reading. And, finally, we feature two gorgeous fictions from recent participants on the way up. Lyndsey Ellis's short story is a musically-structured experiment in association and observation by a mortuary technician. Her novel arrives next year. Elison Alcovendaz offers a poignant story of quotidian loss and emotional discovery.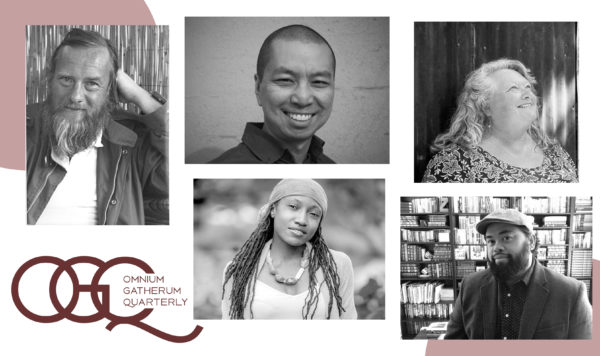 We're also pleased to announce the inaugural episode of Conversations from the Virtual Valley, our new series featuring author interviews, readings and panels.  Our first features Michelle Latiolais in conversation with Ryan Ridge. 
Conversations from the Virtual Valley is hosted by Andrew Tonkovich and produced by Laura Howard. 

To get the next issue sent directly to your inbox, subscribe today.
---