Thank You To All Who Helped Make the 2017 Summer of Workshops Happen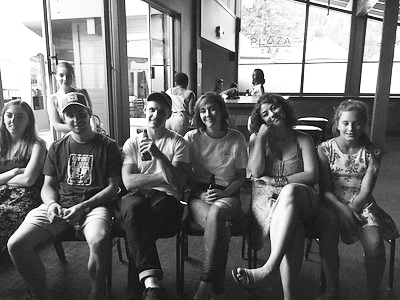 So many friends and colleagues helped make it happen.
In May we said goodbye to the wonderful Amy Rutten, our director of Alumni Relations. She was offered a terrific full-time job in the local library. We will miss her.  Eva Melas has since joined us in that same position and we are delighted to have her. She came to us after seven years as a Poetry Elf, with a BA from UC Davis in English and an internship with Soho Press under her belt.
As they have done for 47 years, the Summer Workshops came together with the energetic participation of many friends and colleagues. We are grateful to and astounded by our brilliant, warm and generous teaching staff members in Poetry, Fiction and Nonfiction who make the summer workshops an unforgettable and productive experience. And in particular I want to thank our program directors: Lisa Alvarez, Michael Carlisle, Robert Hass, Diana Fuller, Louis B. Jones, and guest Poetry director, Brenda Hillman.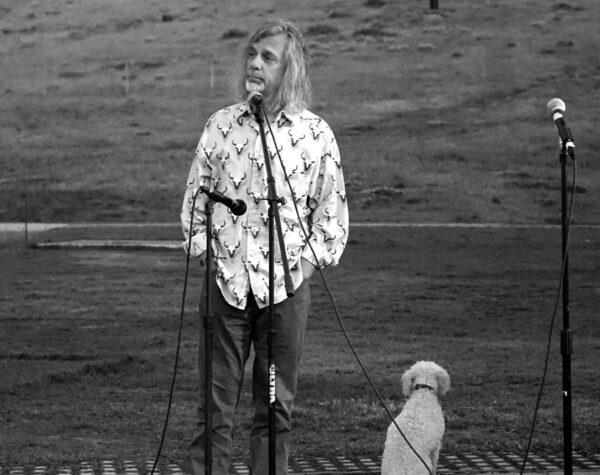 Heaps of gratitude again to Andrew Tonkovich who was essentially essential: from the management of all the manuscripts during registration, to moderating panels, to his very fine Closing Talk, he was central to it all. Many thanks to Kaitlin Klaussen, who ran our popup bookstore, and to Marlo Eckert who helped Kaitlin coordinate the housing. Thanks also to Tracy Hall for documenting the goings-on with her camera (she took the photos included here). And thanks to Tracy and Jim Chumbley for creating a bit of home in our humble snack bar. Our Elves (and all-around helpers) were Jesse Bedayn, Lindsey Gordon, Julia Hass, Dashiell Jones, Hunter Jones, Eva Melas, Jack Norman, Livia Keene, Audrey Rawson, and Louis Tonkovich.  Dashiell and Hunter helped us record events and later on will put them on our website. With high energy and good spirits, they all made things happen seamlessly. We are also grateful to Rob and Meg Gordon who helped out in a dozen different ways including baking muffins each morning. Eva Melas organized the Poetry Picnic this year at Meeks Bay along with the help of Heather Altfeld and Troy Jollimore. Indispensable also at the Poetry Picnic were Aaron Dylan Graham and Henry Rappaport who barbecued with confidence unlike most writers. And thanks to Sands Hall for the inimitable Follies and for hosting Poetry's final dinner. Thanks to co-founder, Barbara Hall, for opening her home to the writers and poets. Liz Thiem and Storey Rafter graced our Poetry party with delicious food and good humor. Huge thank to Ben & Elissa Prescott who helped out where needed while juggling the attentions and needs of twins: the bookstore, moving out, and the sound during the Follies.
The Paul Radin Memorial Writers Lodge (The Tiny House Project): On Thursday, during the Poetry week, the Community of Writers at Squaw Valley memorialized one of its longtime friends, the late Paul Radin, whose family then honored his memory with a significant and defining gift to the work of our non-profit. The remembrance ceremony in honor of Paul Radin preceded the Community's annual poetry reading, with remarks by editor and writer Andrew Tonkovich, and novelist Louis B. Jones, who knew Radin and helped care for him as he struggled with illness, as well as founding Board Member Burnett Miller.  Robert Radin represented the family. Radin's family, including brothers Robert Radin and David Radin, donated seed money to the Community dedicated to the purchase of a portable "tiny house" on wheels to be used as a portable office and bookstore onsite during the conference weeks in Squaw Valley. With gratitude to the Radins for this major gift, the Community of Writers will still need to raise an additional $25,000 or more to bring make it a reality.
We would like to acknowledge our friends who have been tremendously generous with their time and local support over the years: Eddy & Osvaldo Ancinas, Mimi & Burnett Miller and Amy Tan & Lou Demattei.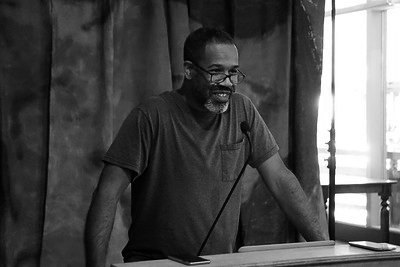 Thanks also to Christopher Monger who joined us in the valley to teach his special class on the Art of Adaptation. And to Diana who helped put that together. Thanks to Christopher Upham and Christopher Beaver as well, for technical help.
The Benefit Poetry Reading took place in Nevada City in June and many thanks are in order, especially to Molly Fisk who emceed the event, as well as the six participating poets: Francisco Aragón, Forrest Gander, Brenda Hillman, RobertHass, Sharon Olds, Gregory Pardlo. Special thanks to the Event Coordinator Elizabeth Kelley Gillogly who, with the able help of Rachel Howard, YubaLit and Sands Hall, made this one of the best-attended  Benefit events we've done. Thanks so much to our sponsors: Deborah Dashow Ruth, The Entrekin Foundation, YubaLit, and Nevada County Arts Council. Thanks to Copper Canyon Press, Counterpoint Press, University of Arizona Press, and Wesleyan University Press for donating books, and to Lisa Rappoport at Littoral Press for the broadsides.Thanks to our enthusiastic volunteers: Heather Altfeld, Chuck and Jo Baker who took wonderful photos, Fiona and Shawn Gillogly, Troy Jollimore, Eva Melas, Michael & Emily Malsam, Lydia & Jim Seely, David Tallitsch, and Tom Taylor.
Many thanks to the Board of Directors: a person in my position couldn't ask for a more responsive, generous and wise Board, especially president Jim Naify.  I am grateful to our Events Committee (Carlin Naify, Nancy Teichert & Ruth Blank) who made great things happen during the programs. Special thanks this year to my comrades Michael Carlisle, Chris Sindt, and Michelle Latiolais who are always there with sage advice, support and friendship.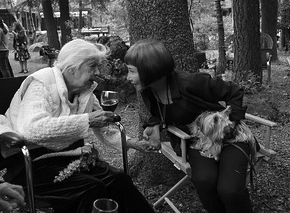 Our Friends: Thank you to all our individual and institutional donors. What a community this is! Your support is essential to this thing we do.
It always strikes me as a minor miracle when the workshops all come together. But of course it is the enmeshing of hundreds of kindred spirits, learning about and from each other and their work, that makes it so. Without all of you it just wouldn't be possible.
With love and gratitude,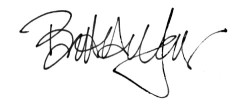 —Brett Hall Jones
Executive Director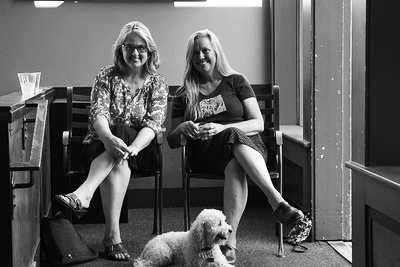 ---