We are excited to announce that Belle Boggs will join us this summer.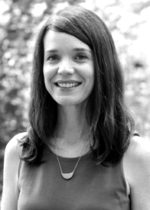 Belle Boggs will travel all the way from Raleigh, North Carolina, to be a member of our Writers Workshops teaching staff, July 9 – 15, 2017.  Mattaponi Queen, her collection of linked stories, is set along Virginia's Mattaponi River, and won the Bakeless Prize, the Library of Virginia Literary Award, and was a finalist for the Frank O'Connor International Short Story Award. We have just learned that her new book, The Art of Waiting: On Fertility, Medicine, and Motherhood, in addition to being named a Publishers Weekly and O the Oprah Magazine best book of the year, has been nominated for the PEN/Diamonstein-Spielvogel Award for the Art of the Essay. Learn more about her in this November interview with her in The Rumpus.
Explore the Writers Workshops program, and learn more about the other authors, editors, and agents on our teaching staff. Deadline to Apply: March 28.
In the next few weeks, we will feature authors who, in 2017, are new to our teaching staff.