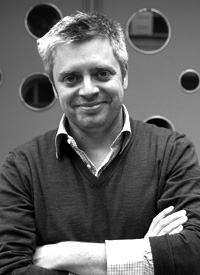 The Community of Writers is delighted and honored to announce that Pulitzer Prize-winning author Paul Harding will join our teaching staff July 9 -15. He is the author of two novels about multiple generations of a New England family: the Pulitzer Prize-winning Tinkers, and Enon. A graduate of the University of Massachusetts, he was a drummer for the band Cold Water Flat before earning his MFA from the Iowa Writers' Workshop. He has taught at the Iowa Writers' Workshop, Harvard University, and Grinnell College. Check out this video of Paul in conversation at the Neiman Foundation at Harvard University.
Explore the Writers Workshops program, and learn more about the other authors, editors, and agents on our teaching staff. Deadline to Apply: March 28.
In the next few weeks, we will feature authors who, in 2017, are new to our teaching staff.
---