Wednesday evening, Sacramento was offered a literary treat as Alumni authors of the Community of Writers were featured with readings, a reception, and book-signings.
Emcee Julia Flynn Siler shaped the evening with warmth and skill as she highlighted each author's literary accomplishments. Featured authors were Jade Chang, who flew from Los Angeles, Michael Lavigne, who drove up from Glen Ellen, and Frances Stroh, who traveled from the Bay Area. They were joined by regional authors, Nevada City's Jordan Fisher Smith, and Davis local Naomi Williams. The evening offered a mix of Fiction, Memoir, and Narrative Nonfiction, with subject matters ranging from an 18th century naturalist's obsessions with parasites while encountering his first woman in two years (Williams's novel Landfalls); a husband's wandering mind drifting to particle physics in the shower (Lavigne/Harding's The Heart of Henry Quantum); a civil trial involving a deadly grizzly attack in Yellowstone Park (Fisher Smith's Engineering Eden); growing up in a wealthy beer-brewing family to discover your brother is a drug dealer (Stroh's Beer Money); and a young Chinese-American's onstage comedy act which becomes an exercise in understanding himself and all that he has lost.
We send our thanks to the participating authors!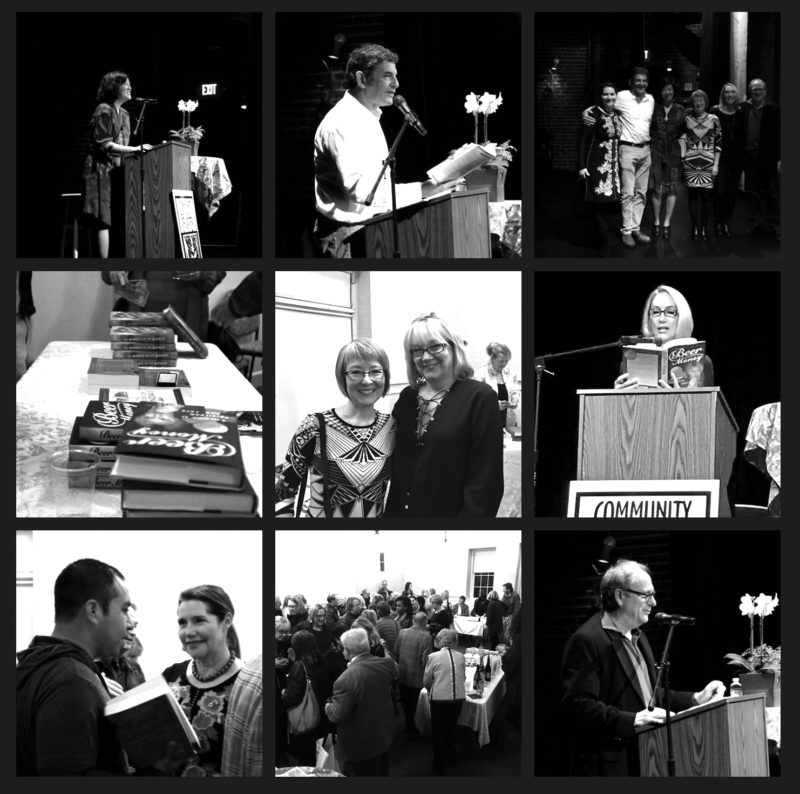 Many thanks to our event sponsors: Ruth Blank & Chris Spanos, Carlin & Jim Naify, Fred & Nancy Teichert, Beers Books, Nevada County Arts Council, The Sacramento Library Foundation, Stories on Stage-Sacramento, Verge Center for the Arts. Thanks also to the Sacramento Poetry Center.
---