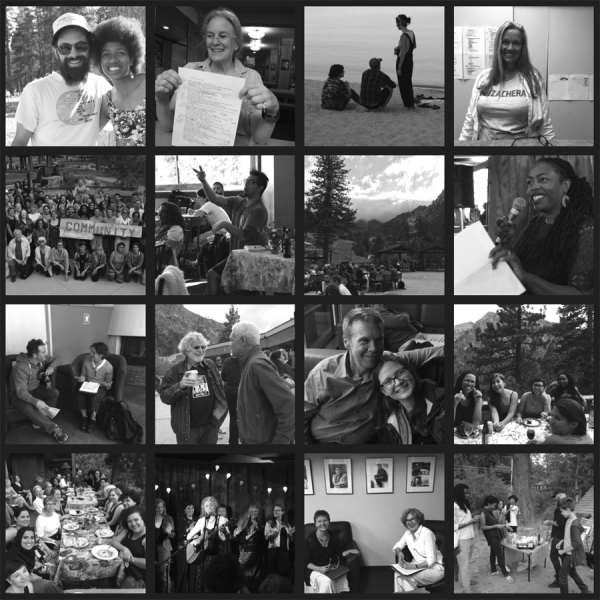 Our new website is up! The change has been coming since summer, but we are finally able to say it is up! And we love it and hope you do too.
We have many new features on our website you might explore:

Alumni & Staff News Blog: Visit our Omnium Gatherum & Alumni News blog, where alums and teaching staff can post current news. This newsfeed moves quickly. Viewers can choose to view by program if they wish. Visit it often! We want to congratulate our alums who have published this year! We are so happy for you. We hope you will support your fellow alums by buying their books or journals. If you are an alum or teaching staff member and have news you'd like to share about yourself,  please do!

Notable Alumni – A listing of the accomplishment Notable Alums. Please let us know if you would like to  nominate yourself or another alum.

Podcasts: Listen to Podcasts from our afternoon and evening events from the summer writing workshops.

Blog: Visit this Blog for monthly or bi-monthly updates on all things Community of Writers.  Posts might include program announcements, reunions, events, important dates and deadlines, all-community bulletins, etc.

Books & Journals: Visit our  Books & Journals page. This year we have two brand-new poetry anthologies of poems written during the Poetry Workshop in Squaw Valley (2013 and 2014.)

New URL: Along with the new website, please note that we have a new URL. We can now be found at www.communityofwriters.org.

Update Your Email Preferences: Along with the new site, we have also changed our email service. Please complete this form to update your email preferences and receive only the updates you request. You may tell us what region you are from, for updates about events in your area (such as the Los Angeles reunion during AWP in March;) you may tell us you are interested in the Public Literary Events held in Squaw Valley during the workshops; you may tell us you just want information on how to apply.
Tell Us What You Think! We are eager to hear from you about the new website.

Thank you!
Many thanks to the Tahoe Truckee Community Foundation for providing support for this website update. Their grant was the catalyst we needed to get this done.
We have to also thank Winter Street Design for their lovely and innovative website design. They were able to echo the original look created by Elevation 49 and update it with more dynamic functions. We heartily recommend them for any individual or organization who needs a new website. I have never worked with folks who are so good at listening and who knew what we needed even before we did. We have learned a tremendous amount in the process and have a beautiful, functional new site as well!
---