Today we want to  celebrate the construction and near completion of the Paul Radin Memorial Dream wagon. Construction started in early 2018, but months of planning, researching and fundraising came first.
Please scroll down and see the dozens of photos we've posted. We will take you from initial planning to the finished project.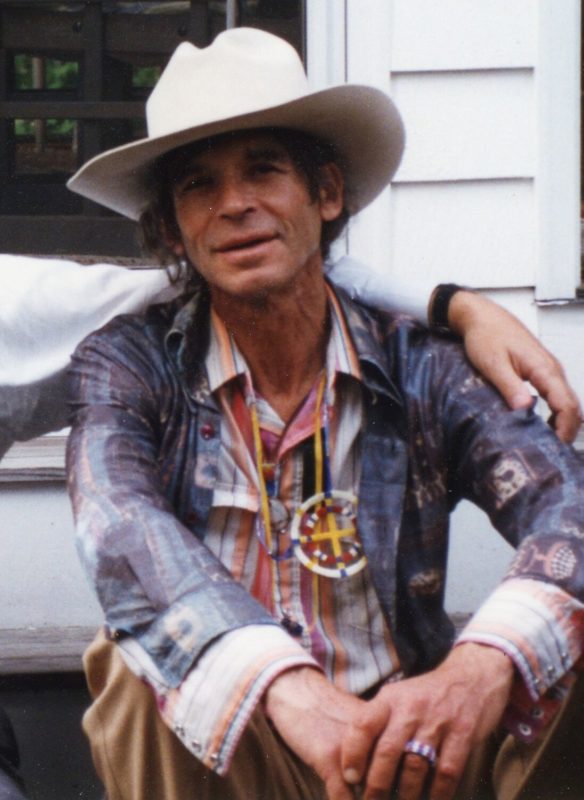 An homage to our neighbor, the late Paul Radin, this Tiny House on wheels offered a practical answer to the problem of limited space and time constraints for a bookstore in the Valley. The Dream Wagon is a multipurpose tiny house on wheels. It is hard to believe we actually accomplished this project in so little time, and the endeavor was a delightful project once we saw clearly how to make it happen.
The Dream Wagon had its debut during the workshops last summer, and even in its not-quite-finished state, it was a success in every way.  As a bookstore and as a stage for our readers and performers, it met and exceeded all our expectations. Imagine our authors giving readings from the stage. Then, when the reading is over, the audience can move inside to purchase that author's book.
After the summer,  it arrived back in Nevada City where it was settled under the canopy of a pear tree. Each fall it will serve as our headquarters until next spring when it will be towed to the Valley again.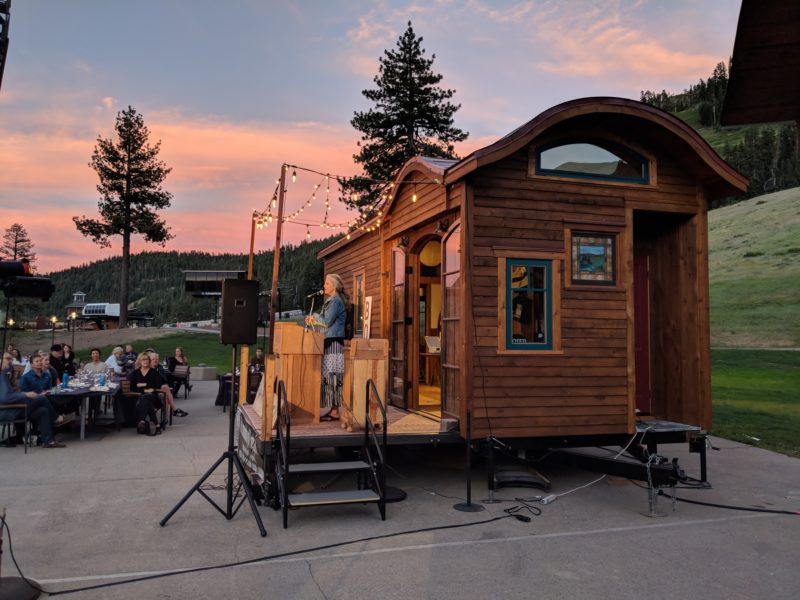 We're deeply grateful to everyone who contributed to its creation, whether with donations, labor, advice or materials. Now that it is (mostly) complete, we're proud to show it off. The process of inventing and bringing it to fruition was risky, stressful, and deeply satisfying.  It responds to a long-standing need for a moveable office, archives, and bookstore space. It helps us look to the future as a charming and unforgettable evocation of our place in the writing world. Scroll down to see pictures of the construction process and join us on our journey!
Deep thanks to the family of Paul Radin for major funding of the project and for providing the initial burst of inspiration and enthusiasm, and to the Tahoe Truckee Community Foundation for the last funds that kept us under budget. (See the full list of project donors below.)
When he died in 2005, Paul Radin left to the Community of Writers a small box of books labeled "Paul Radin Library." Now, in his honor, the Community has dedicated a mobile bookstore, office and library in his name.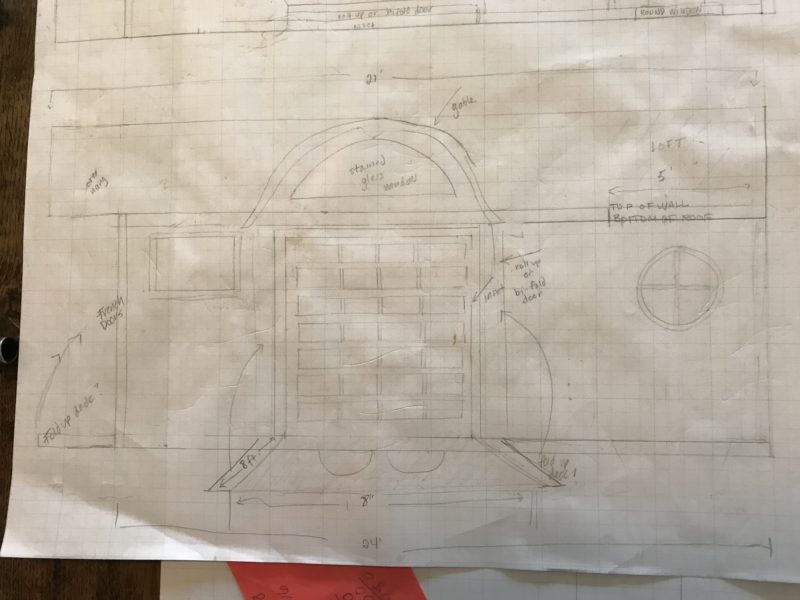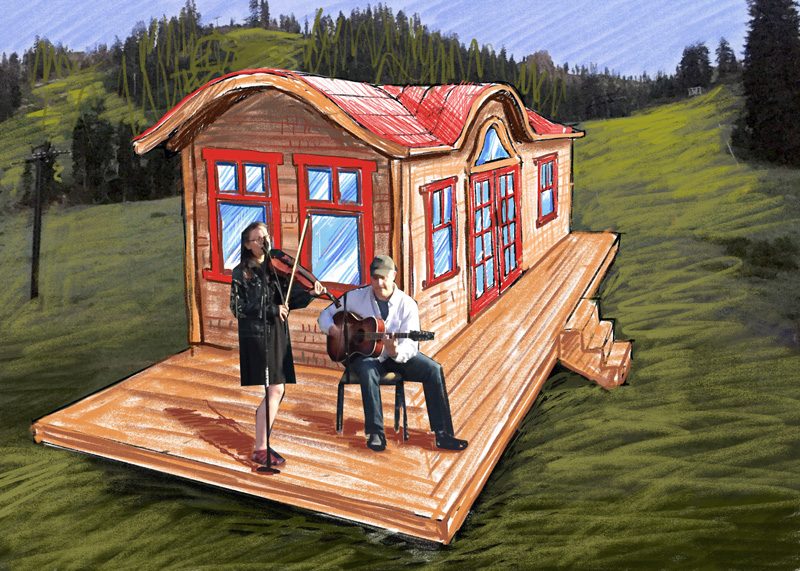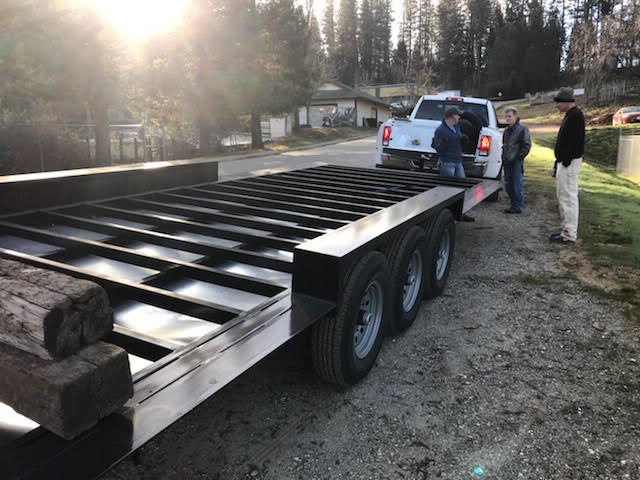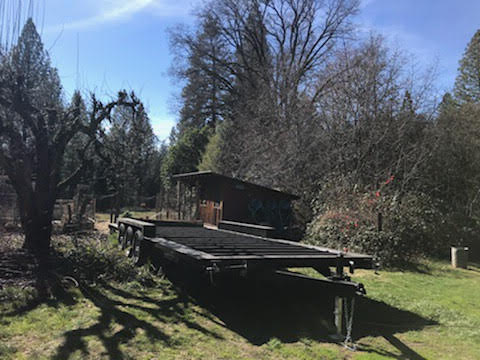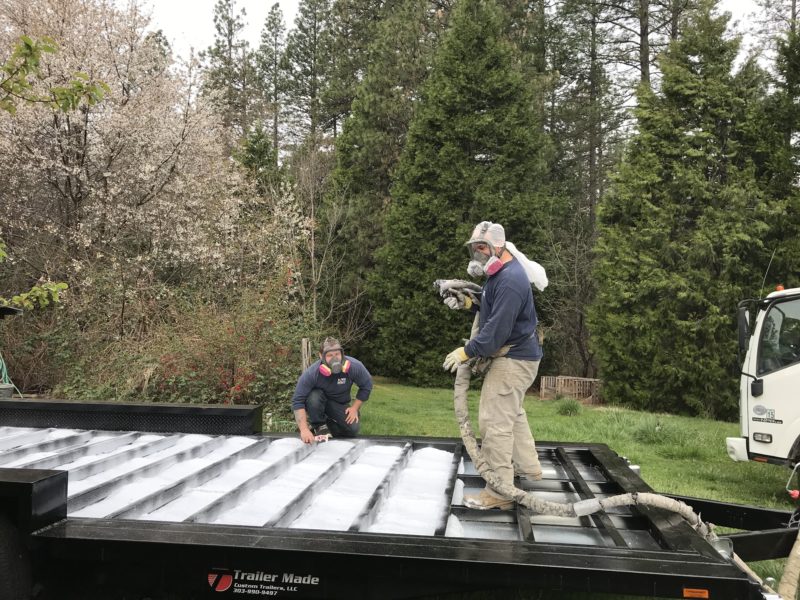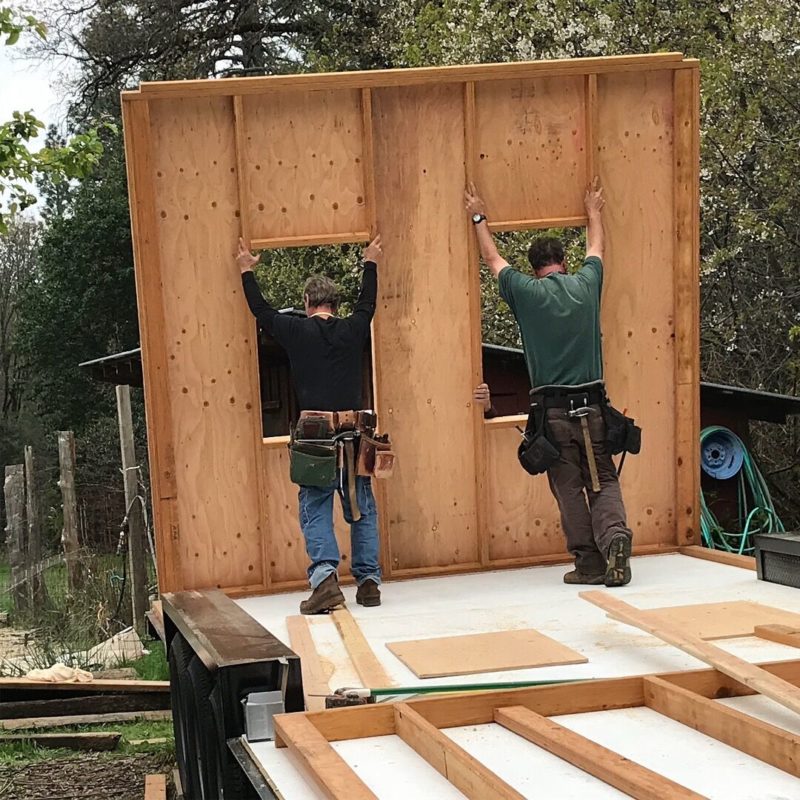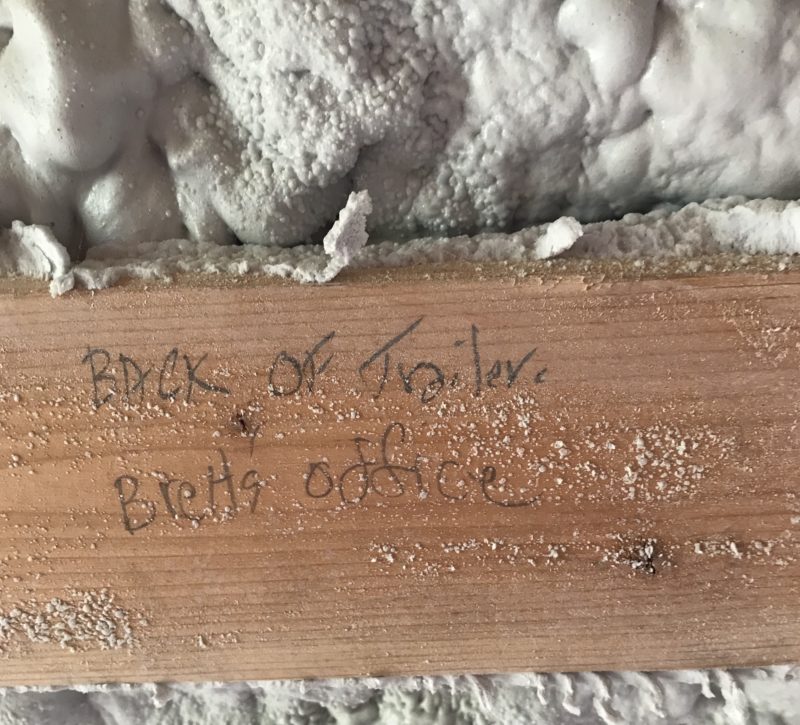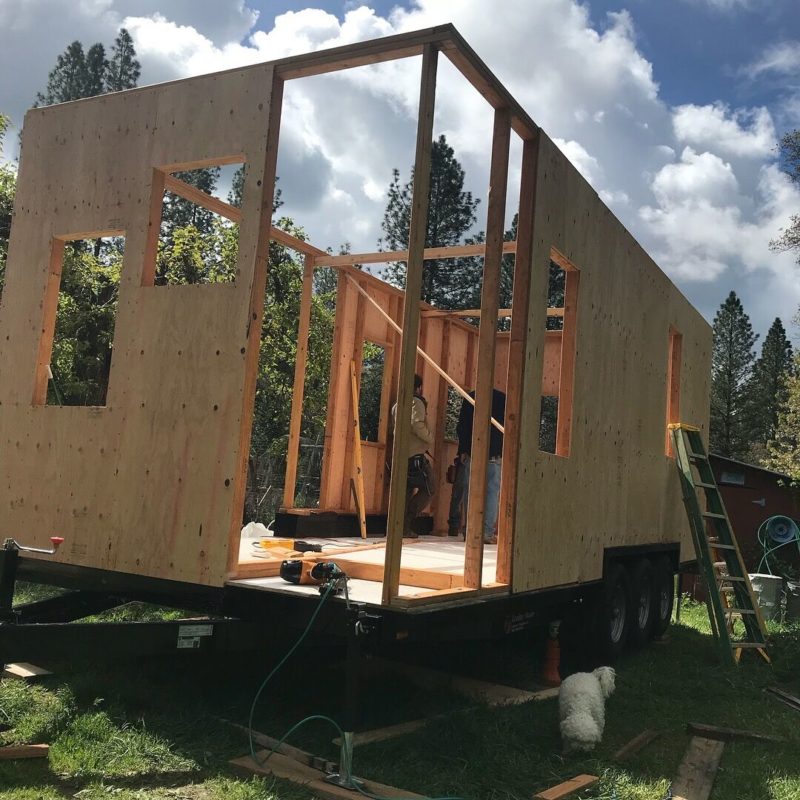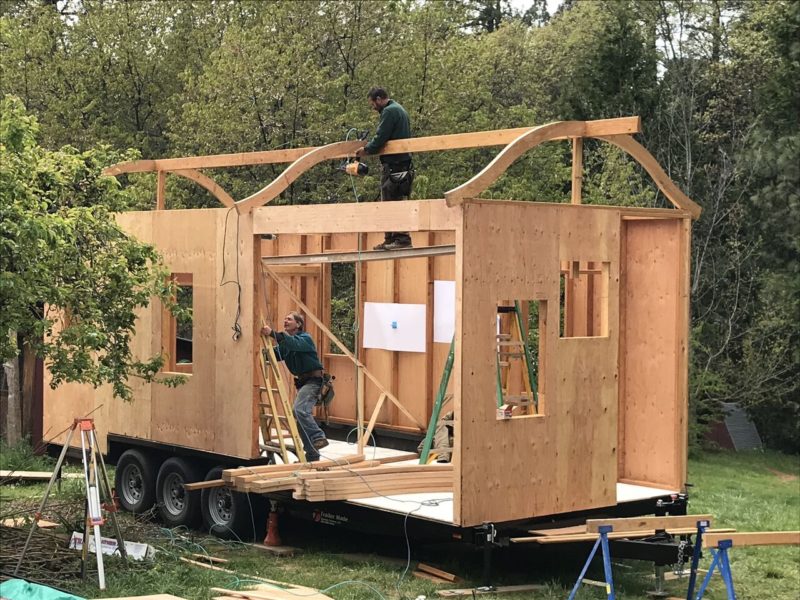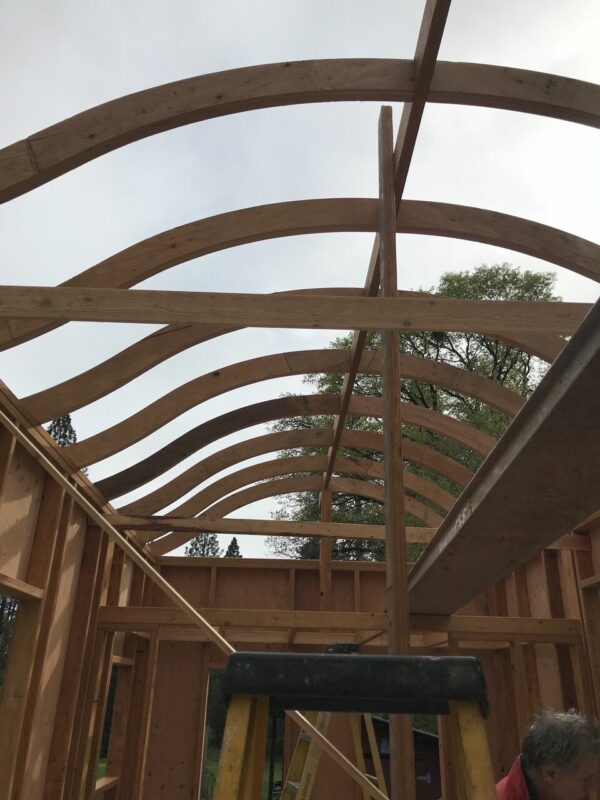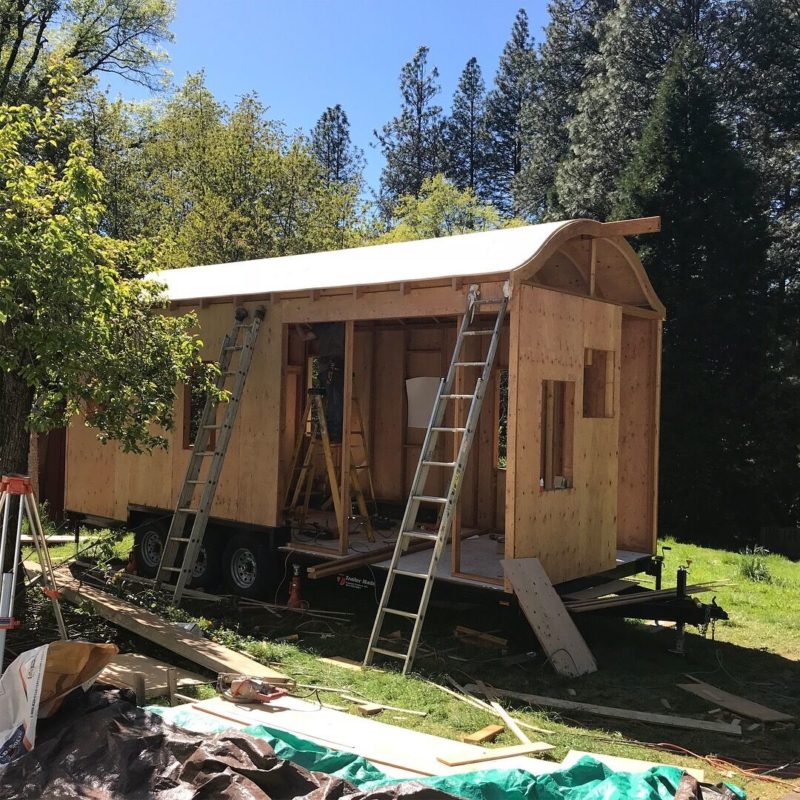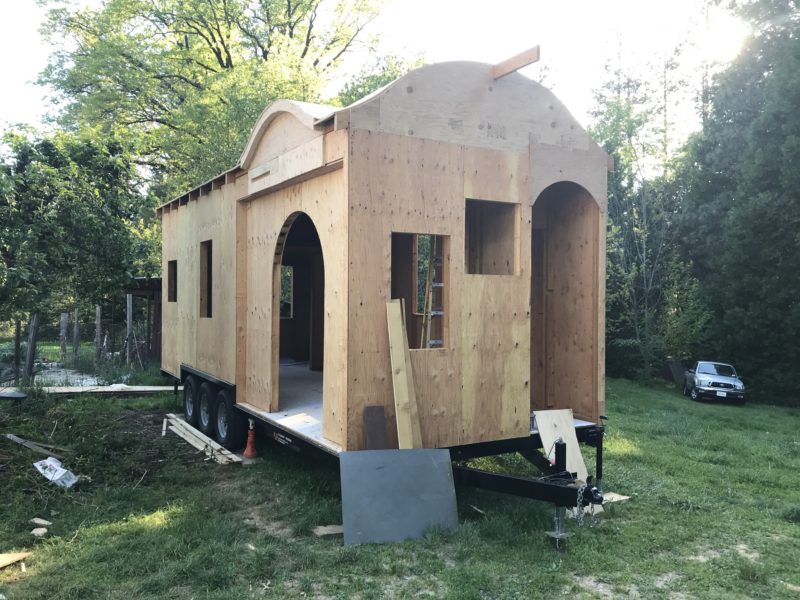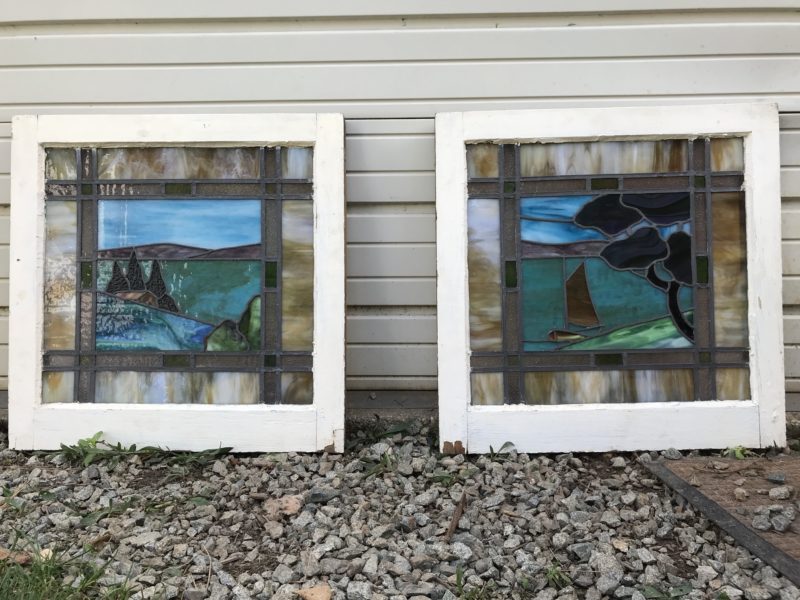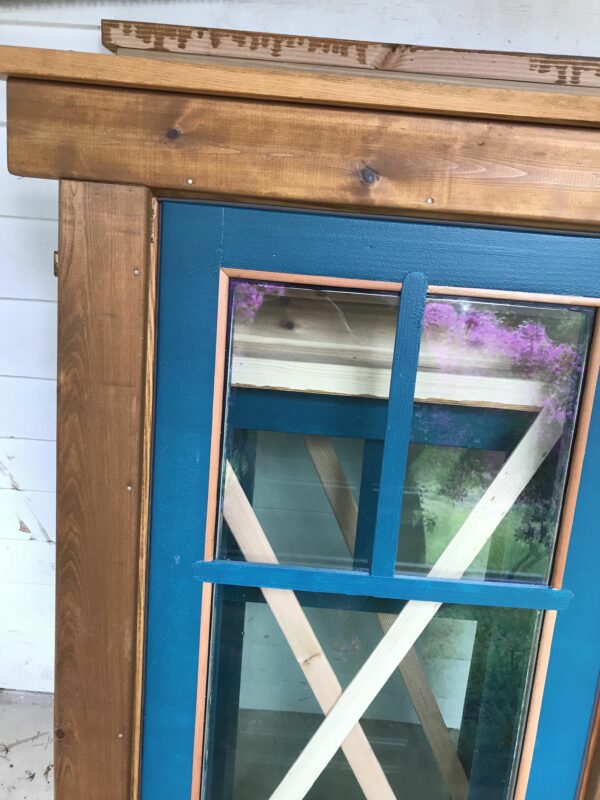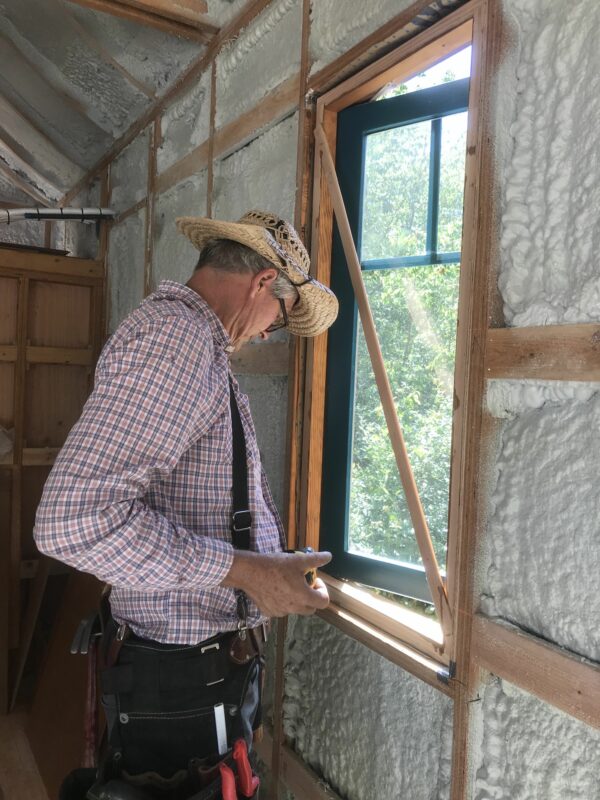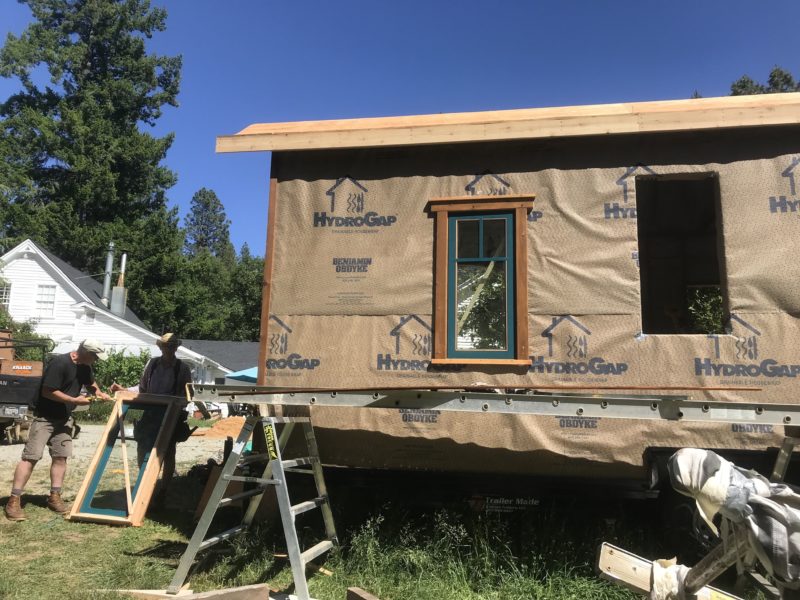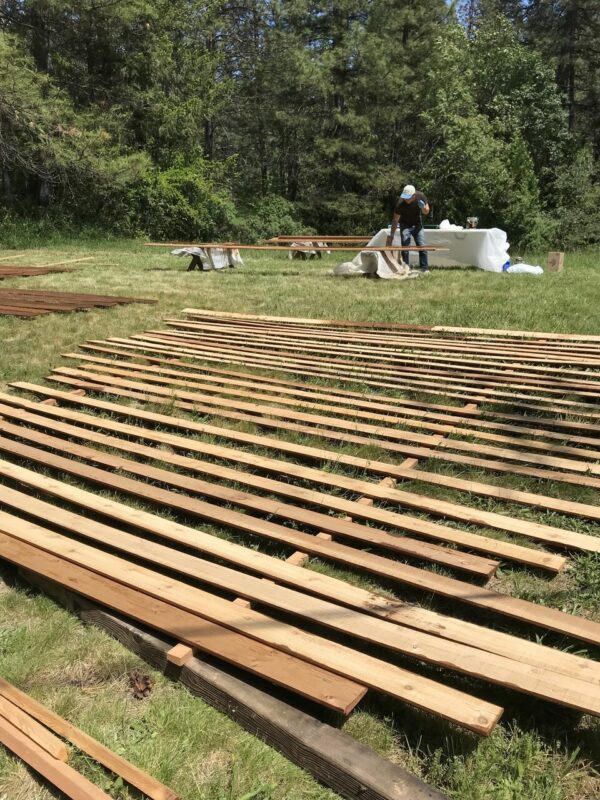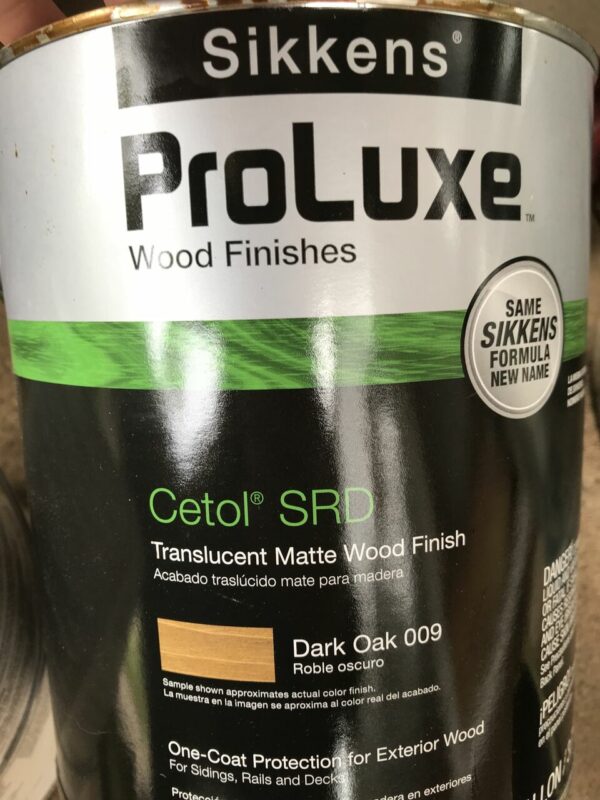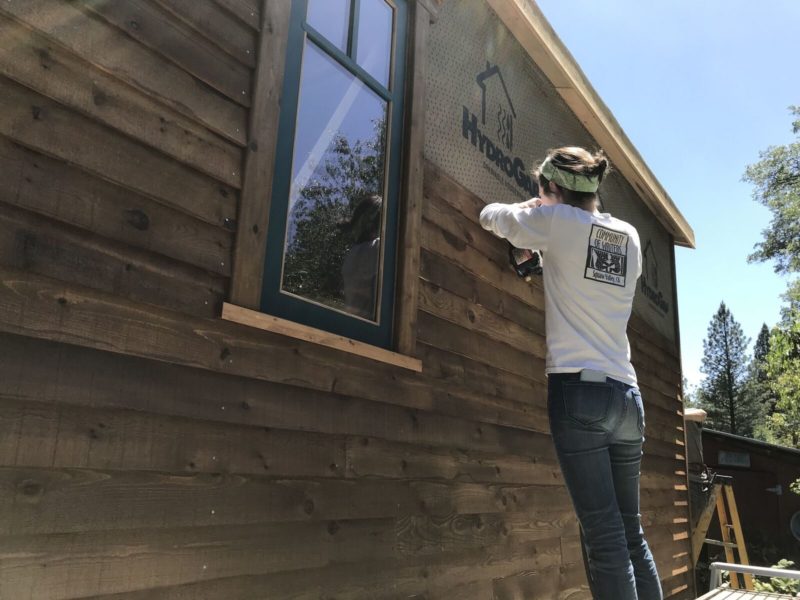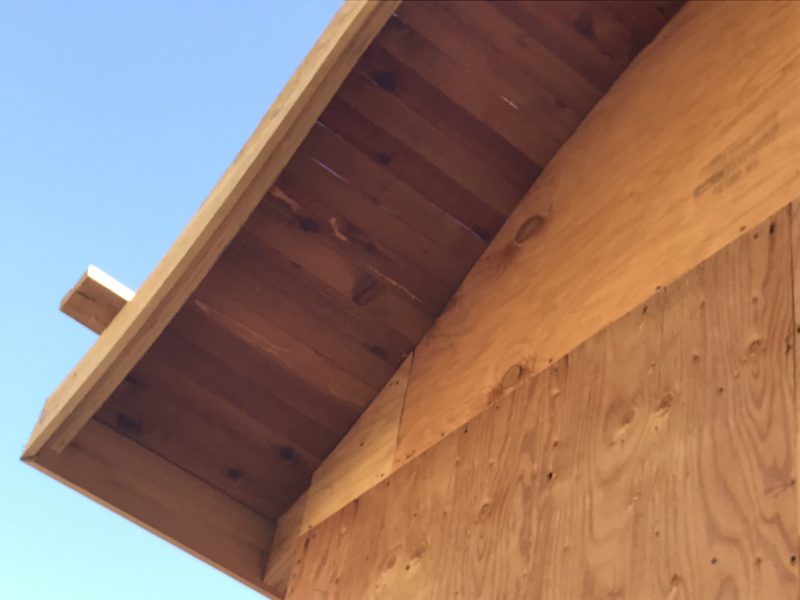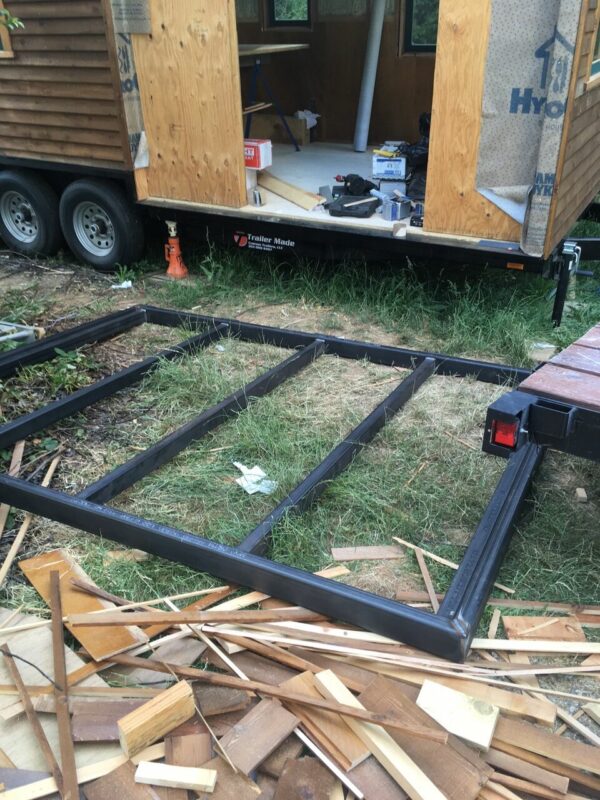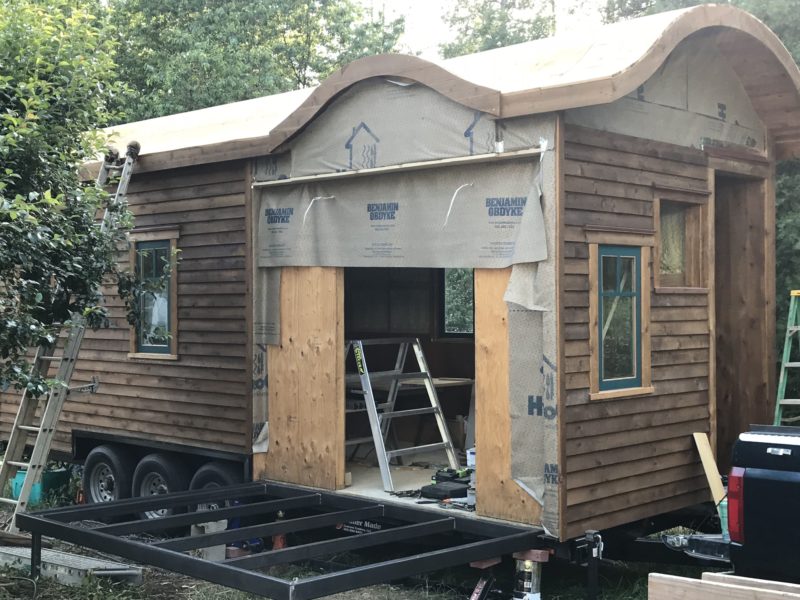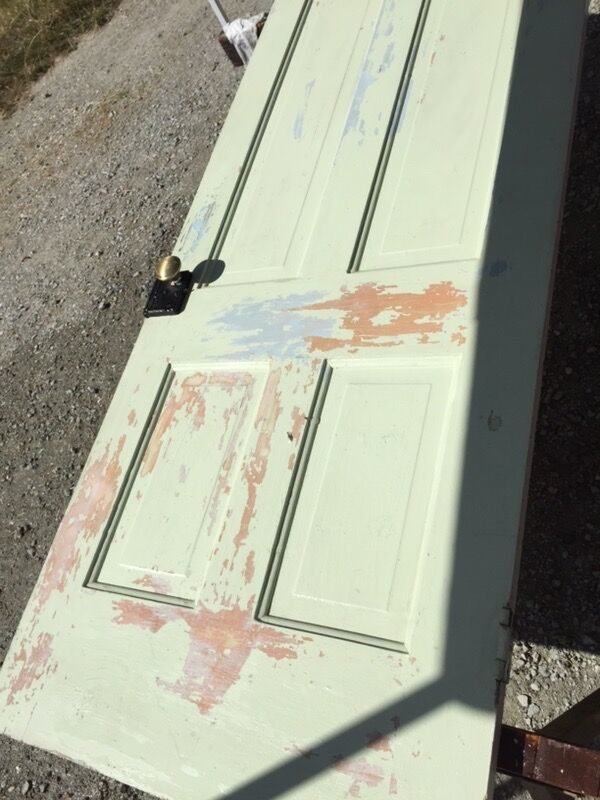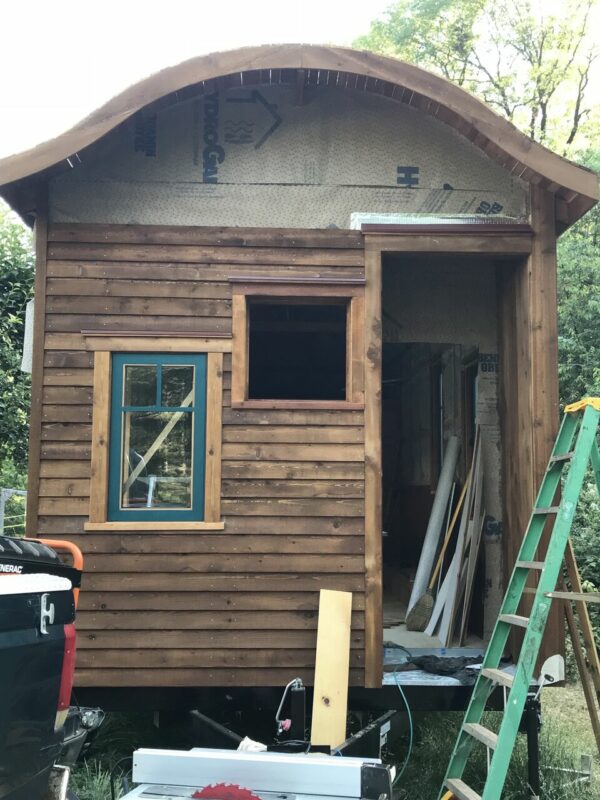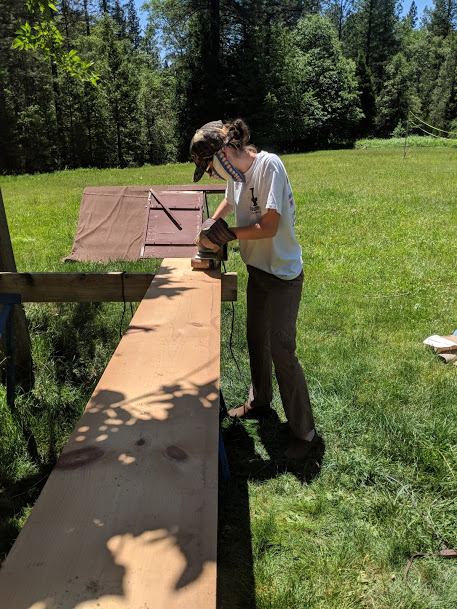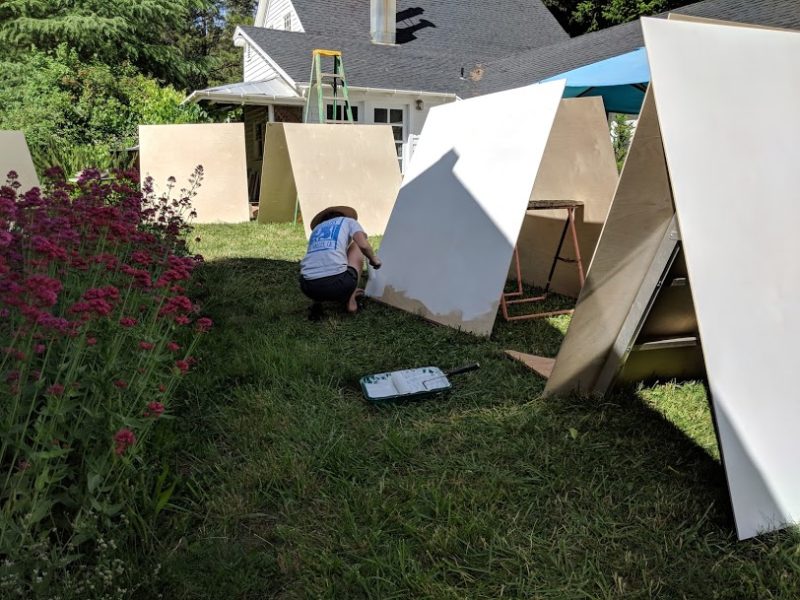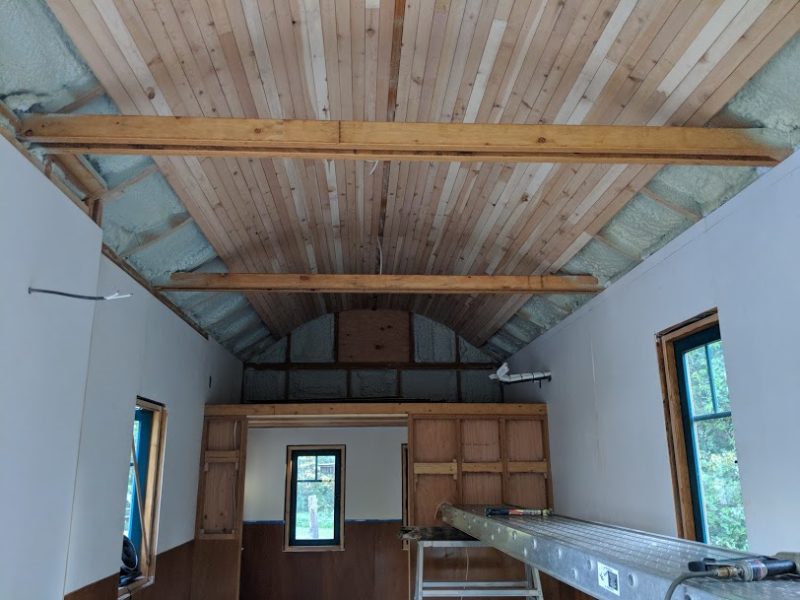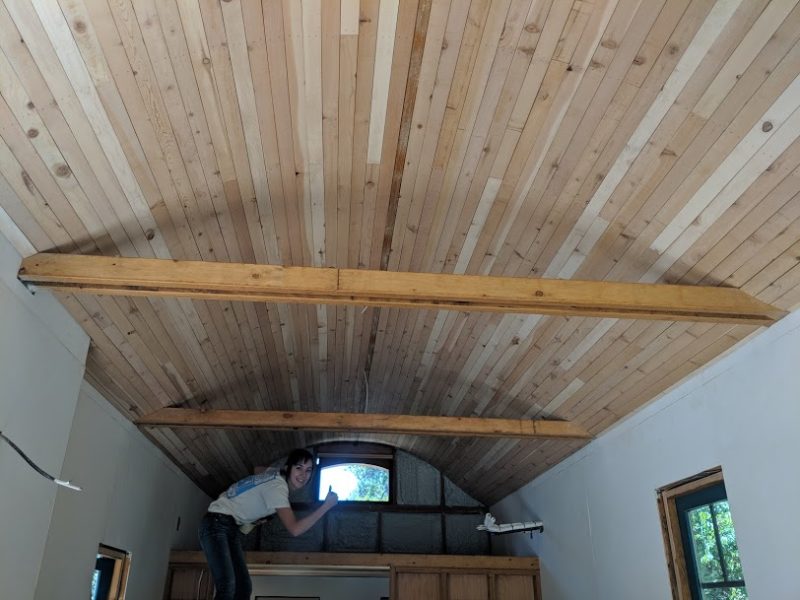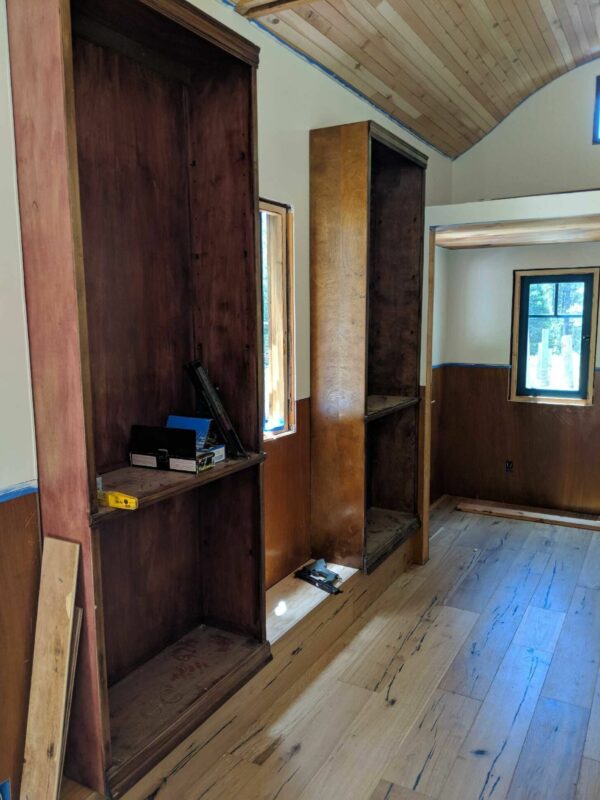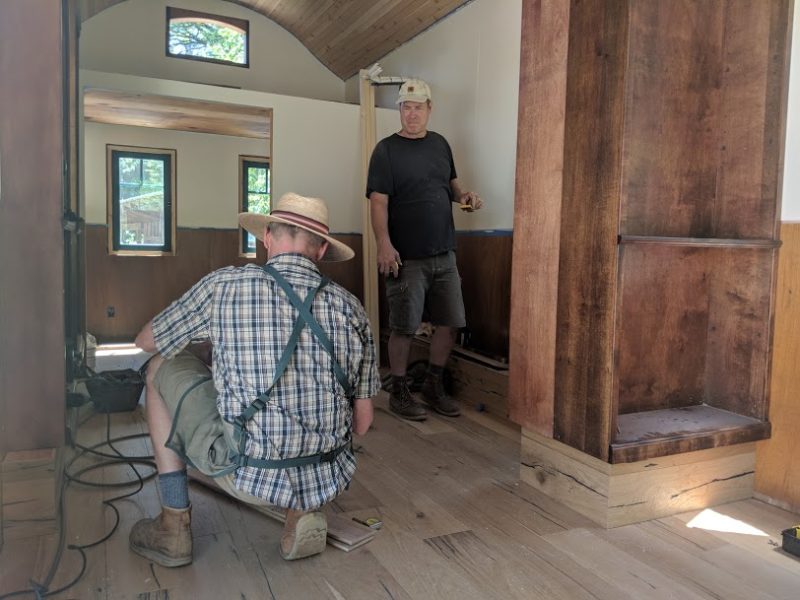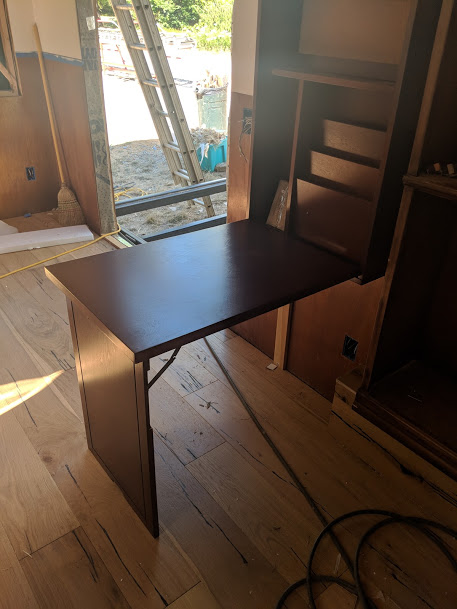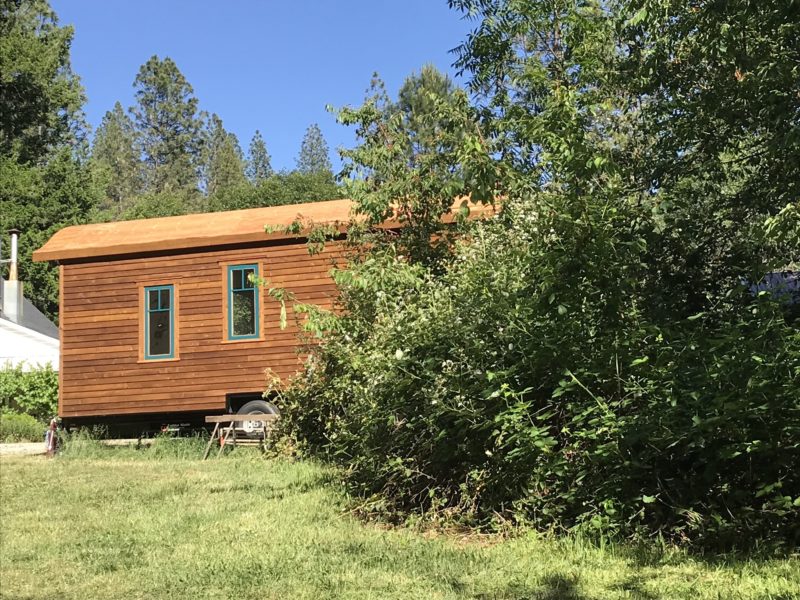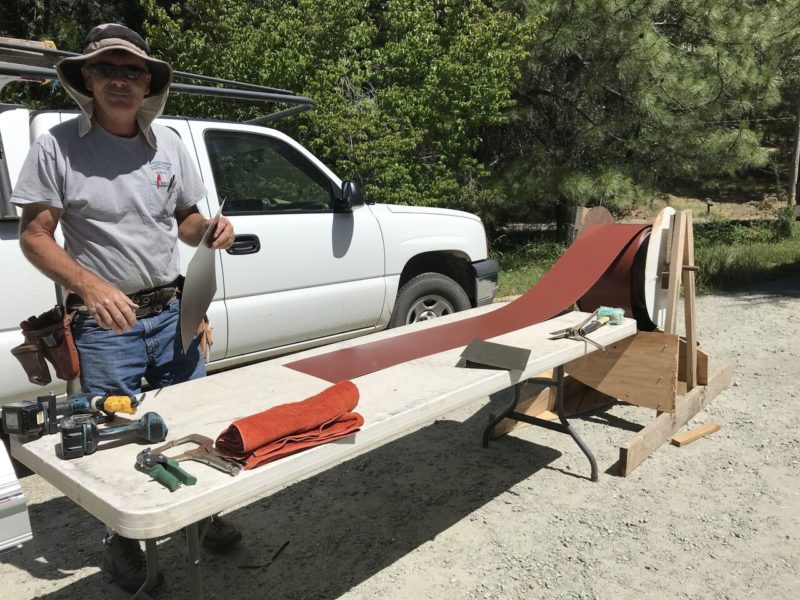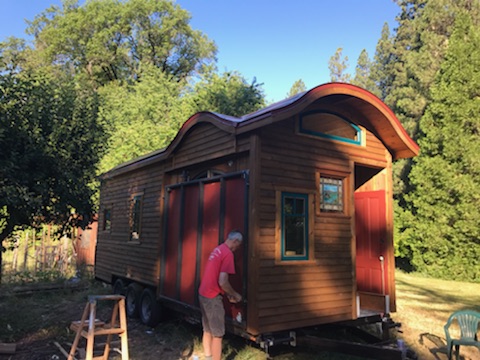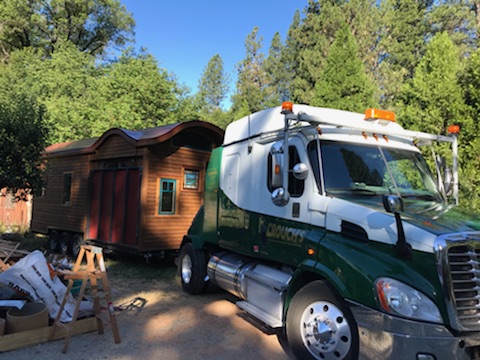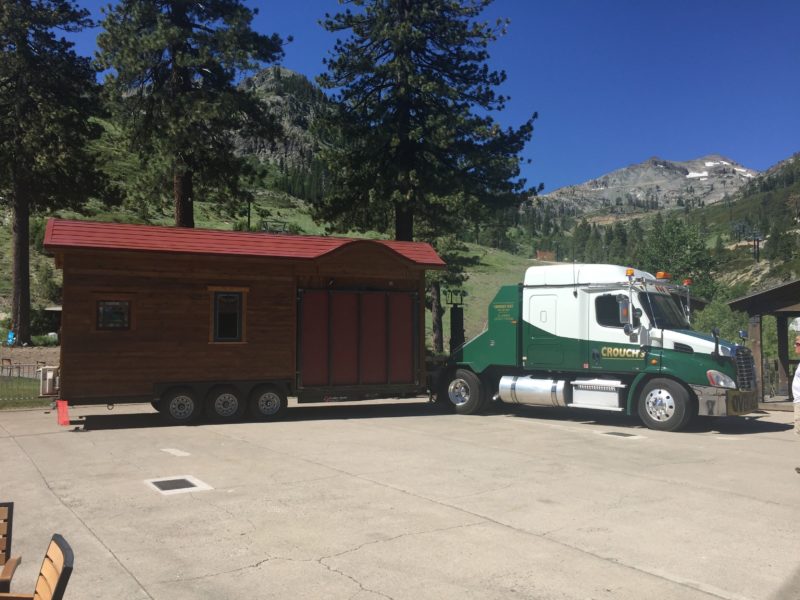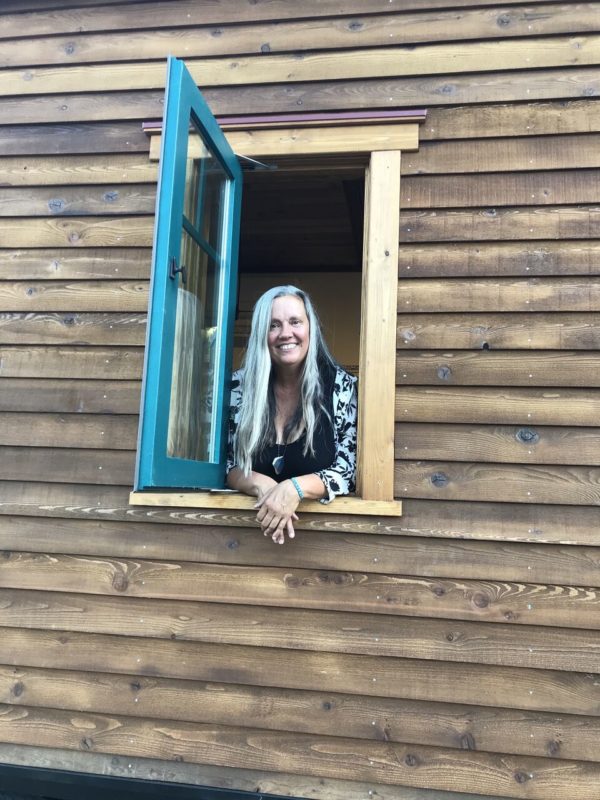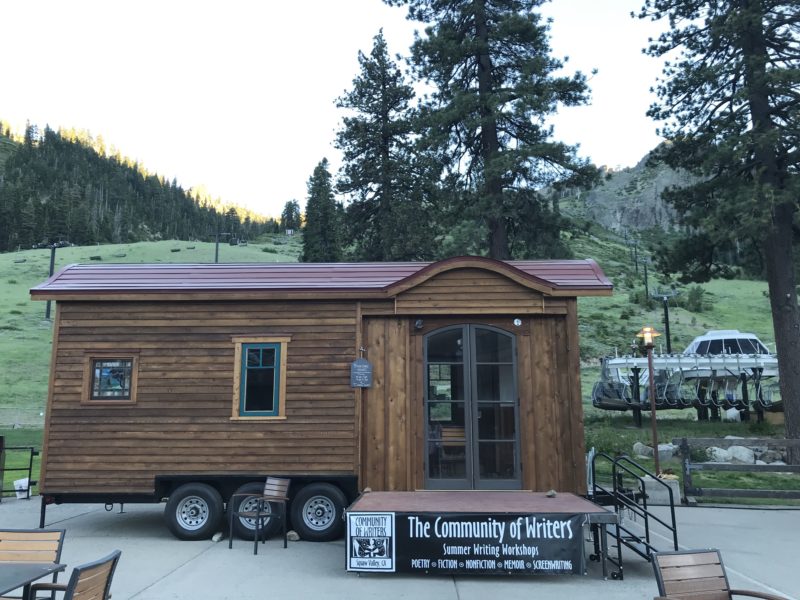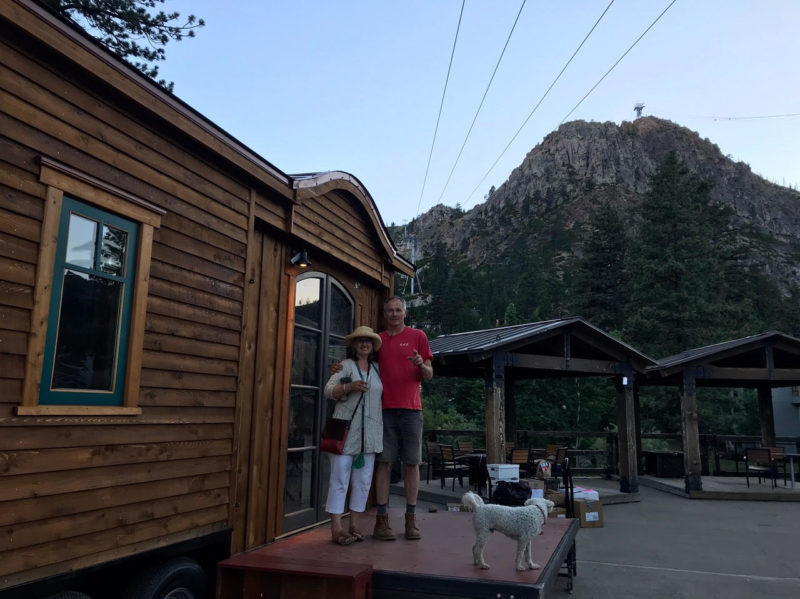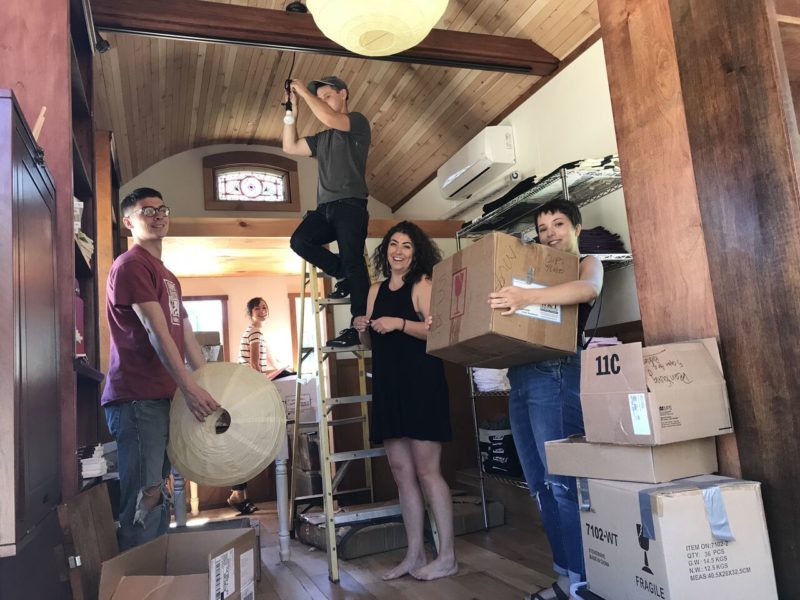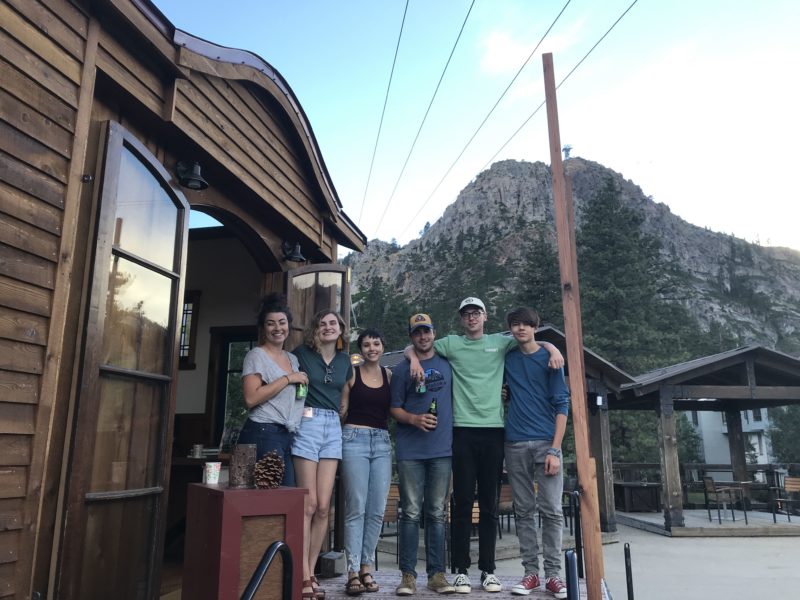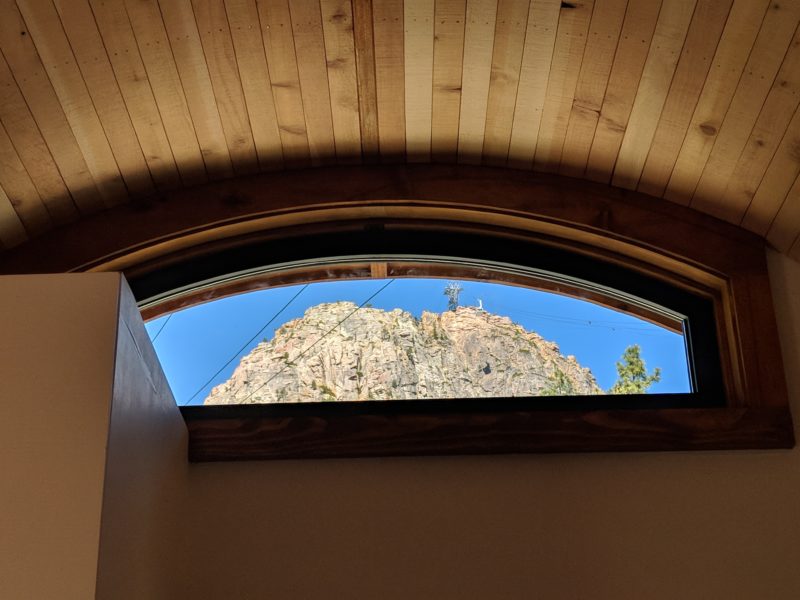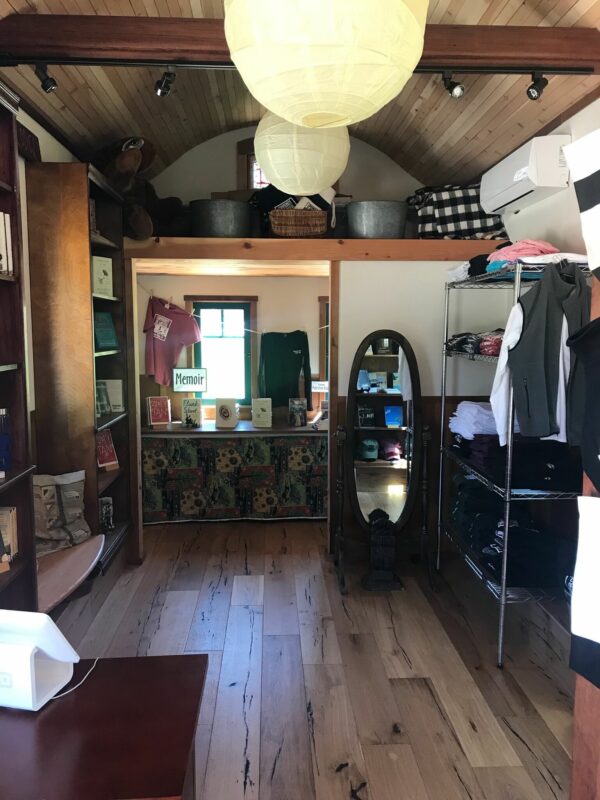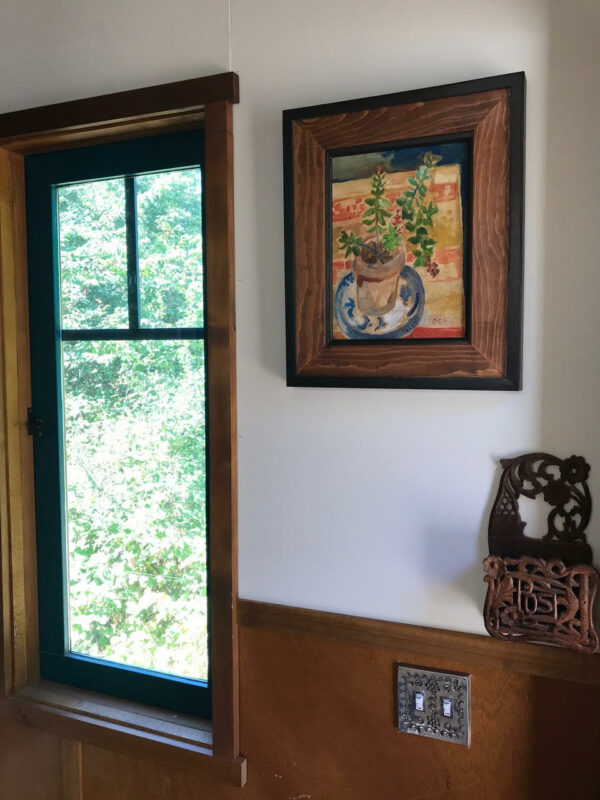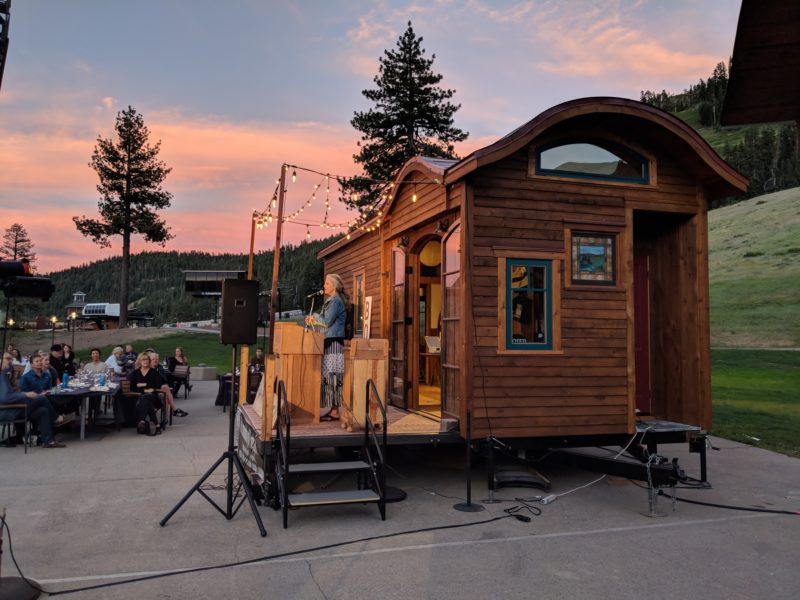 To sit in the audience in Squaw Valley with the day transitioning to dusk, and to see our staff writers read from the stage as the landscape changed character with the setting sun, was deeply moving. This wagon is wonderfully emblematic of the ethos and spirit of this transient, yet half-century-enduring community, as well as the man whose legacy inspired it.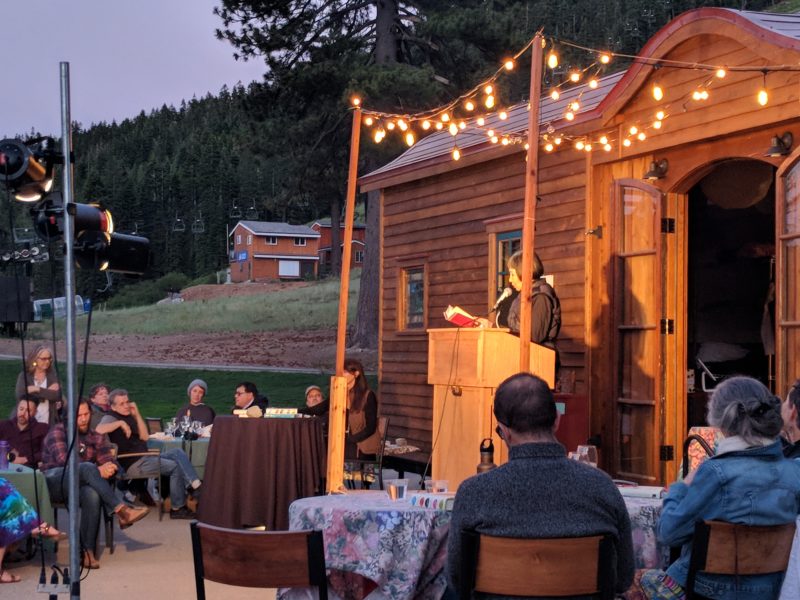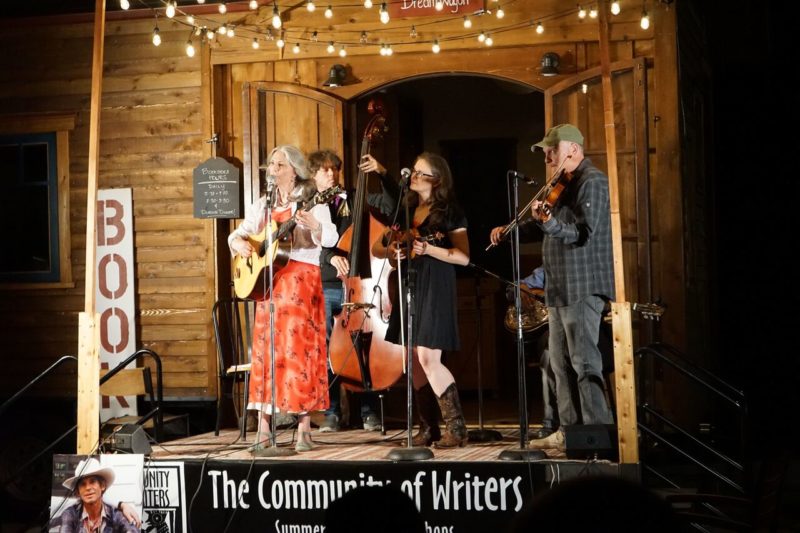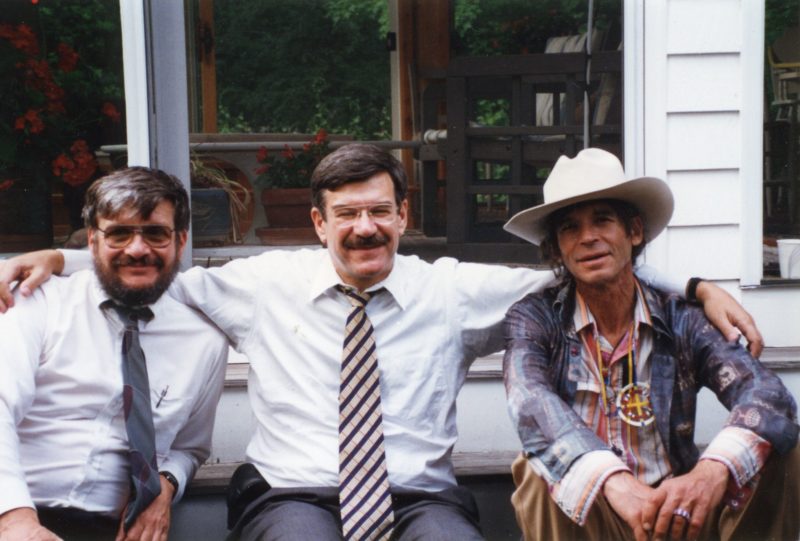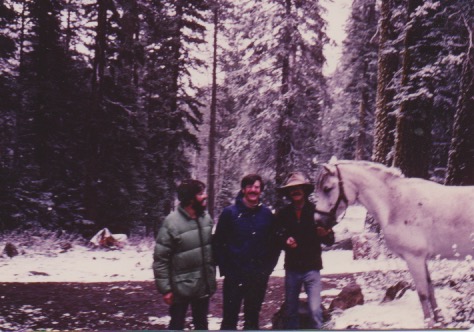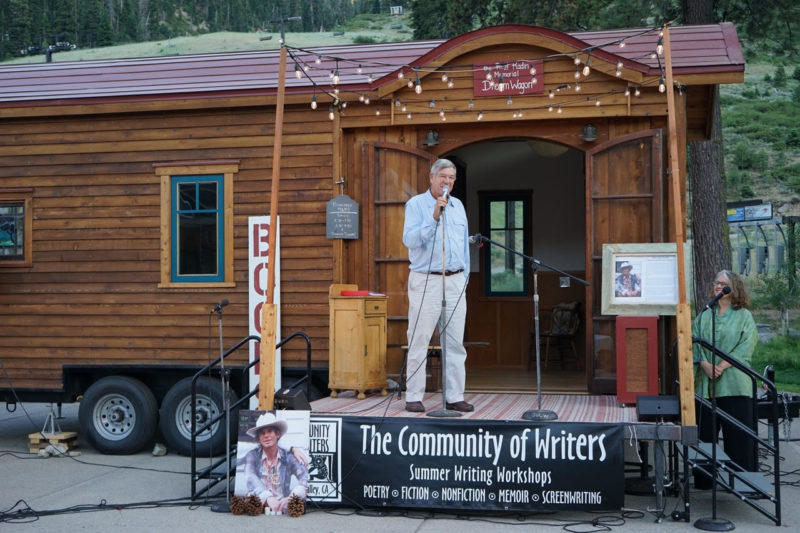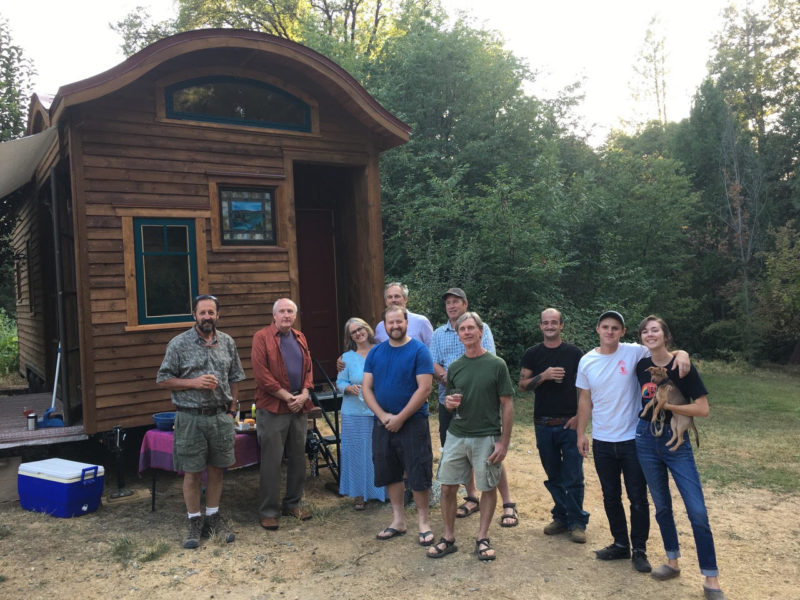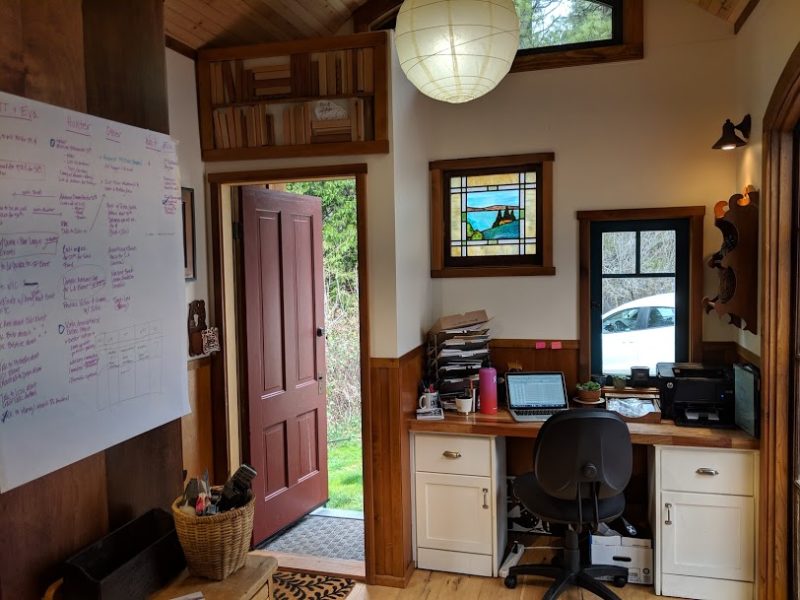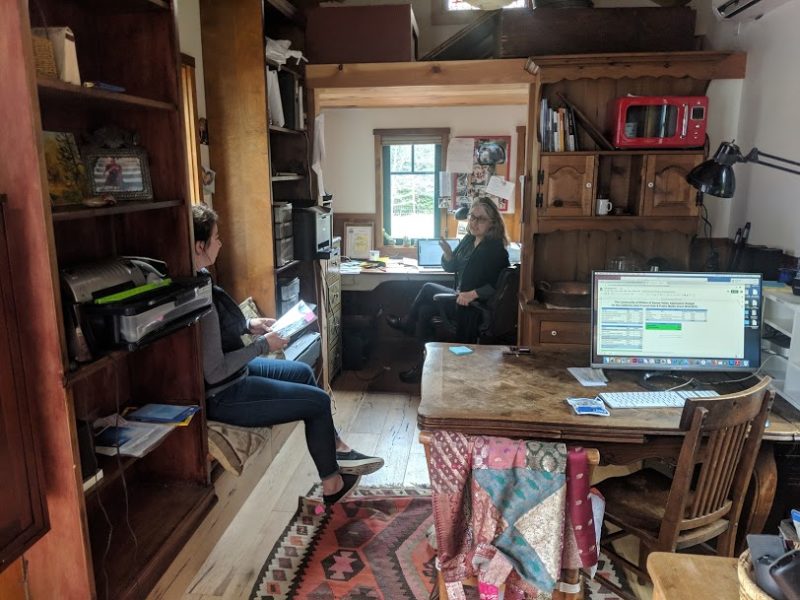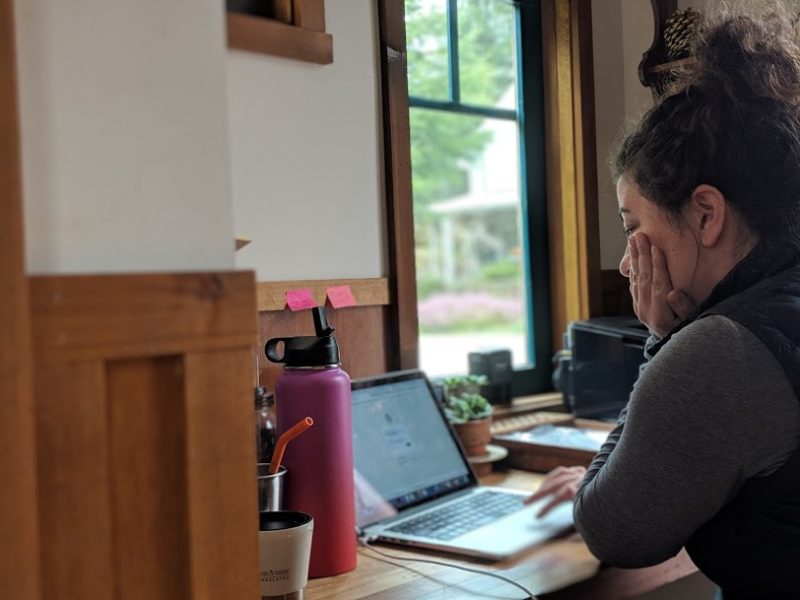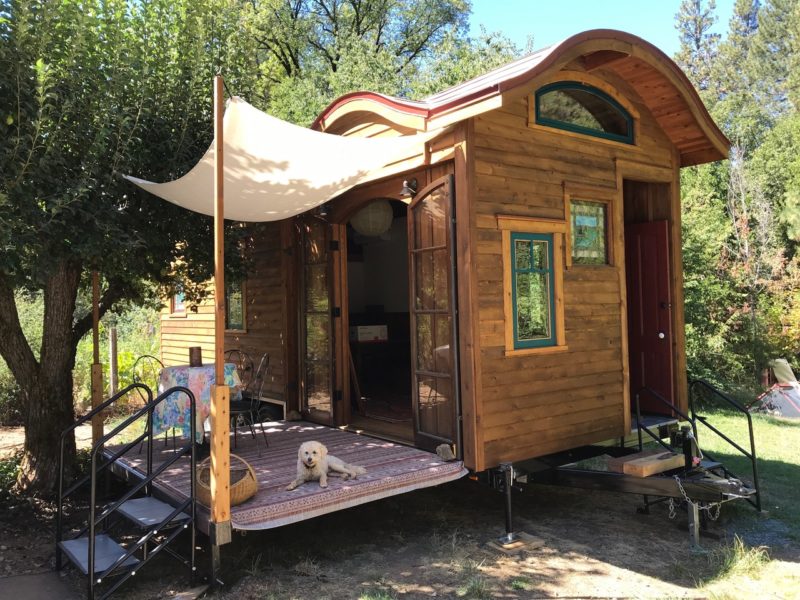 Thank you to everyone who donated to make this dream possible!
Dream Wagon Founding Donors
David Radin and Robert Radin
With A Generous Grant From
The Tahoe Truckee Community Foundation


Vardo
Eddy and Osvaldo Ancinas • René & April Ancinas • Michael Carlisle •  Michael and Janet Pietsch • Steve & Michele Rempe • Cecile Weaver
Caravan
Reagan Arthur • Adam Cole • Nancy Evans • The Hall Family • Sands Hall • Joy Harris • William Haxton • Pam Rorke Levy • John Roberts II • Carlin & James Naify • Beth Ruyak & Mike McWhirter • Julia Flynn Siler & Charlie Siler • Nancy Teichert • Cora Yang & • Myron Marx • Pat Woeber • Vonetta Young
Wain
Marcia Bradley • Elizabeth Chapman • Susan Call • Charmaine Craig • Leslie Daniels • Thomas Ennis • Margot Garcia • Harriet Garfinkle • Jim Hill • Joy Johannessen • Calvert Morgan • Cynthia Newberry • David Paul • John Pula • Barbara Ristine • Logan Robertson • Greg and Caridwen Spatz • Elizabeth Tallent & Gloria Rogers • Mary Winsor • Kent Wright
And a big thank you to our wonderful Board of Directors for their constant guidance and support.
Thank you to all who believed in this project and who helped to make it happen. 
---