After many years of hosting founder Tom Lutz and other members of the Los Angeles Review of Books staff during the summer workshops, we've now begun making institutional collaborations of mutual benefit together.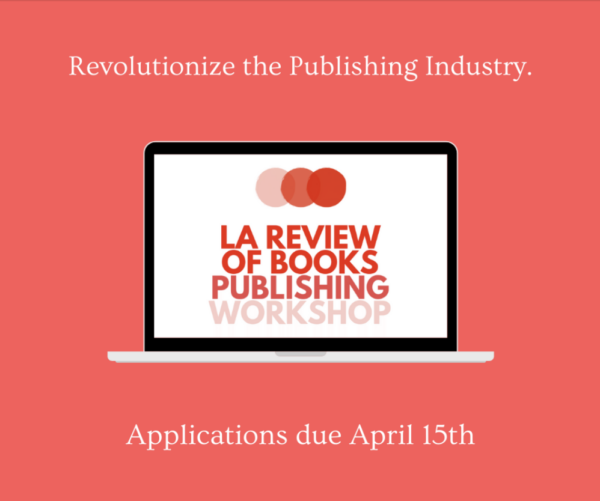 This summer, in addition to featuring members of LARB's editorial staff and contributors at our own writer's workshop in the Virtual Valley, we're pleased to promote the 2021 LARB Publishing Workshop and further this support with a scholarship for a past fellow to attend the Community of Writer's workshop this summer.
Applications for the 2021 program close April 15
Apply today and join us from June 27 – July 30 for an intensive dive into the world of publishing with incredible speakers and hands-on training in book and magazine production. LARB Publishing Workshop Fellows learn from 60+ leading industry professionals from all over the country including Nicole Counts (One World), Nicole Chung (Catapult), Evette Dionne (Bitch Media), Dennis Johnson (Melville House), Jennifer 8. Lee (Plympton), Ismail Muhammad (New York Times Magazine), Jyothi Natarajan (The Margins, Asian American Writers' Workshop), Niko Pfund (Oxford UP), Rebecca Saletan (Riverhead), Joshua Trannen (Duke UP), and many, many more. Our curriculum and program of speakers reflect LARB's commitment to innovation, inclusivity, and independent literary production.