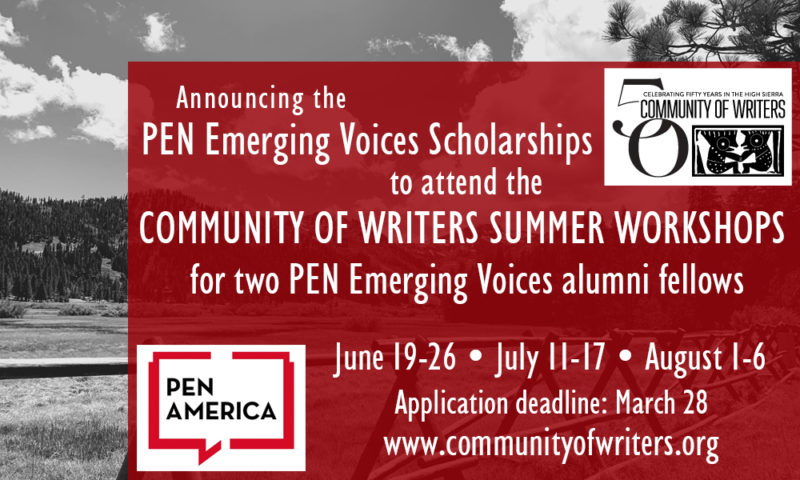 The Community of Writers is delighted to announce two scholarships for PEN Emerging Voices Fellows who require financial aid to attend the Community of Writers Summer Workshops this summer.
Dates:
Poetry: June 19 – 26, 2021
Fiction Workshop: July 11 – 17, 2021
Narrative Nonfiction and Memoir Workshop: August 1 – 6, 2021

Deadline to apply: March 28, 2021
Each scholarship will be for the full tuition cost of each workshop ($900 for Poetry, $880 for Fiction, and $850 for Narrative Nonfiction and Memoir).
Interested Emerging Voices Fellows will need to apply to the workshop by March 28, and request this scholarship in the application form. Fellows offered scholarships will need to submit a $100 deposit (which will be refunded on the first day of the workshop.) This is a scholarship for poets and writers who have not previously attended the Poetry Workshop.