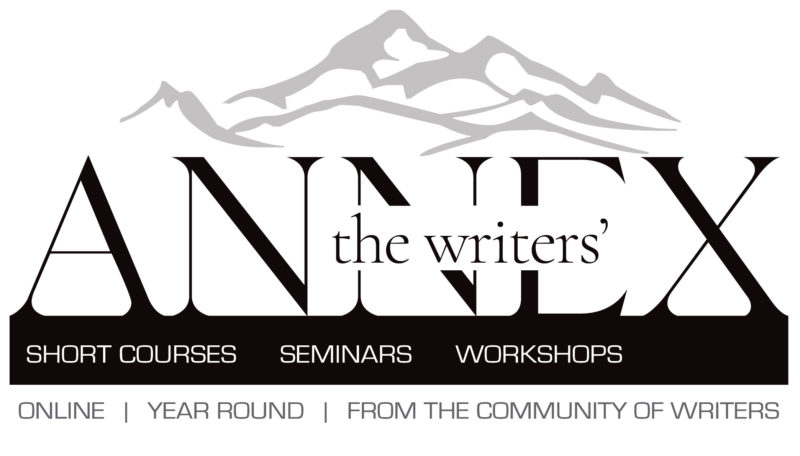 The Community of Writers is delighted to announce our new project: The Writers' Annex.
Online, and year-round, The Writers' Annex will be made up of short courses, seminars, workshops, and more. Our vision is to bring the creative insight and experience of our staff poets and prose writers to our community in all seasons, not just in the summertime, and not just here in the valley.  We envision online offerings which might address such topics as eco-poetics, translation, and generative sessions. Some will be one or two days, some will be weekend intensives, and some will meet weekly for a month or two. 
Some of our offerings will be for writers, and others will be for readers and those who study the written word.  We learned from our two years of offerings from the Virtual Valley that opportunities like this can be crucial for participants who aren't in an academic setting, and who can't make a week-long trip to the Sierra whether because of mobility, financial, employment, or familial constraints. We see The Writers' Annex as a bridge for them.
Our first offering from The Writers' Annex will be in poetry: a short course called "Reading Milosz, by Robert Hass." Czeslaw Milosz, Nobel Laureate, generally regarded as one of the great poets of the twentieth century, produced a large and various body of work.  Milosz's  friend and neighbor, Pulitzer Prize-winning poet Robert Hass, worked with him for more than twenty-five years on the translation of his poems, many of which can be found in the anthology Czesław Miłosz, New and Collected Poems, a compilation that takes us across much of the intense life of the European twentieth century, in a poetry that uses ceaselessly inventive techniques and approaches to a range of subjects. The conversation promises to be rich and enlightening with Hass as our guide.
Stay tuned as we develop more from… The Writers' Annex. We are extremely excited to be launching this platform and to be expanding our offerings!