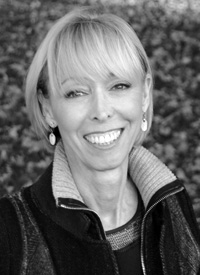 The Community of Writers is honored to announce that Dylan Landis will join us on the teaching staff this summer. She is the author of Rainey Royal, a novel set in Greenwich Village in the 1970s, and Normal People Don't Live Like This, a collection of linked stories. Her fiction and essays have appeared in the 2014 O. Henry Prize Stories, The New York Times Book Review, Harper's Magazine, Tin House, and Bomb, and she received a 2010 National Endowment for the Arts fellowship in fiction. She lives in New York City. Learn more about her in this 2014 interview in The Sunday Rumpus Interview.
Explore the Writers Workshops program, and learn more about the other authors, editors, and agents on our teaching staff. Deadline to Apply: March 28.
In the next few weeks, we will feature authors who, in 2017, are new to our teaching staff.
Photo credit:Lauren Shay Lavin
---