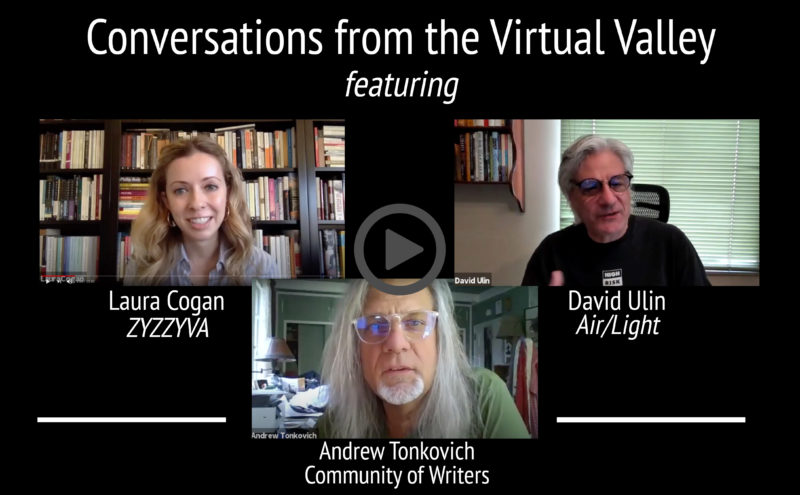 We are pleased to present another Conversation from the Virtual Valley with ZYZZYVA's Laura Cogan and Air/Light's editor David Ulin.
The Community of Writers continues its series of literary conversations as part of our online literary journal, The OGQ: The Omnium Gatherum Quarterly.
With the release of its Los Angeles-themed issue, Bay Area-based ZYZZYVA provides our "Conversations from the Virtual Valley" video-cast series an opportunity to see how one Northern and one Southern California magazine consider and, at times, reconsider Los Angeles. ZYZZYVA editor Laura Cogan joins editor, author and anthologist David Ulin, whose new online magazine Air/Light is devoted to Southern California writing, to talk about, share, and critique the literary scene in Los Angeles. In this Conversation, these two experienced and engaged literary pals, and friends of the Community of Writers, talk about their projects, offer insights, celebrate writers, and encourage readers of, and possible contributors to, each of their magazines.  And, ultimately, invite you to become subscribers to both journals!