The Community of Writers is pleased to announce our Summer Workshops in Poetry and Prose in Olympic Valley, CA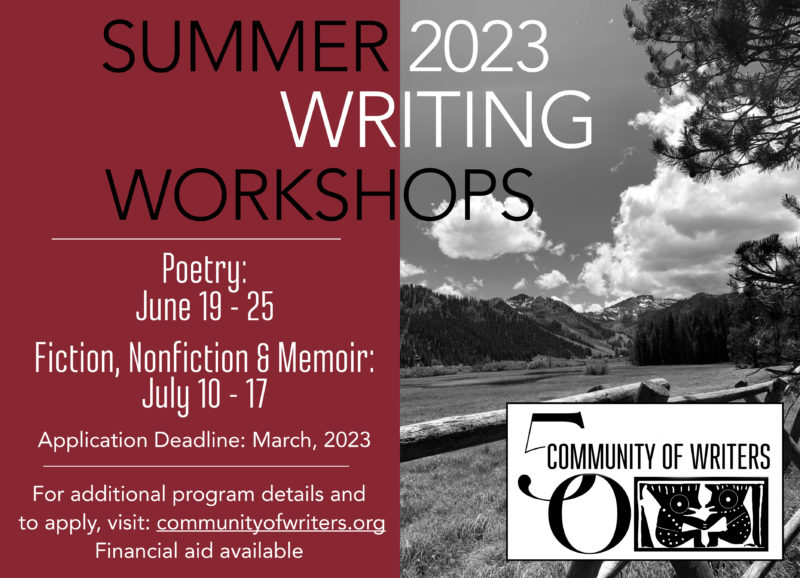 ---
WRITERS WORKSHOPS – JULY 10-17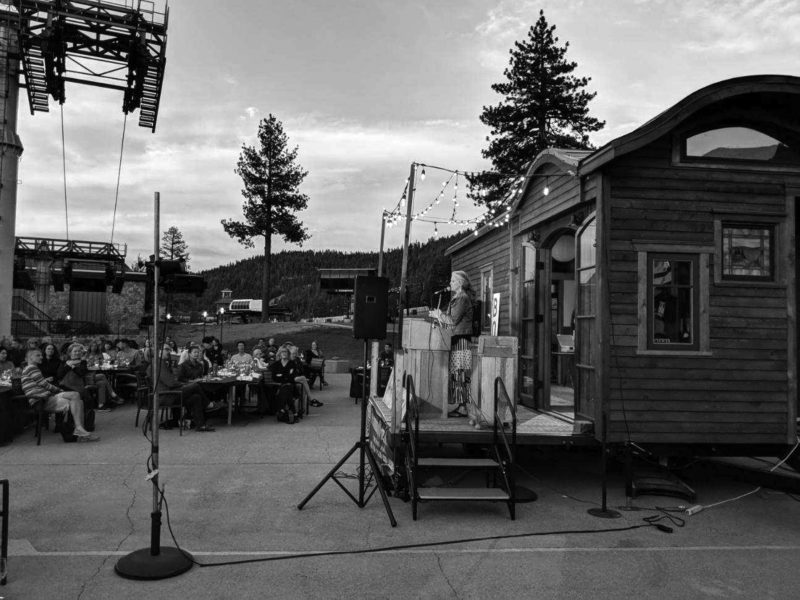 We are delighted to announce our fifty-fourth annual summer workshops season!
Applications are open for our 2023 summer writing workshops in Olympic Valley. The gatherings are for serious poets and writers, and include workshops, panel discussions, and craft talks as well as special interest classes.
The Community of Writers was founded over four decades ago by California writers Blair Fuller and Oakley Hall, who wished to foster a literary culture in the West that would be conversant with the publishing establishment of the East Coast.
The Poetry Workshop will be held June 19 – 25, 2023. The program admits 70 serious poets into the week-long program. Directed by Brenda Hillman, this program fosters poets as they produce new work each day. Participating poets meet daily in session to share poems written during the previous 24 hours. Poets attend daily craft talks by the teaching staff poets, and meet in brief one-on-one sessions with staff poets. In addition, Sharon Olds will lead afternoon sessions. The week culminates in a public benefit poetry reading featuring the staff poets reading their recent work—sometimes poems written during the week. This year, again, the event will be live-streamed for a local, national and international audience to raise important scholarship funds.
The Writers Workshop will take place July 10 – 17 and accepts up to 110 fiction, nonfiction, and memoir writers. Writers meet in small workshop groups to discuss their submitted manuscript with a member of the teaching staff. The 2023 teaching staff includes fiction and nonfiction writers as well as literary agents and editors working in publishing today. Lectures and panel discussions on the craft of writing, as well as publishing, are offered daily, in addition to staff readings.
All interested writers of prose and poetry are encouraged to apply, though admission is competitive and the writing level is high. No prior publications or academic credits are required; the only criterion for admission is that the applicant submit a sample of their original writing. Financial aid is available including scholarships for the underepresented.