We had an eventful year in 2015. There are so many friends and colleagues who helped make it happen.
The Summer Workshops:
The Workshops came together with the participation of many friends. We are grateful to our talented, magnanimous and generous staff that makes the conference what it is. It simply wouldn't be what it is without Lisa Alvarez, Michael Carlisle,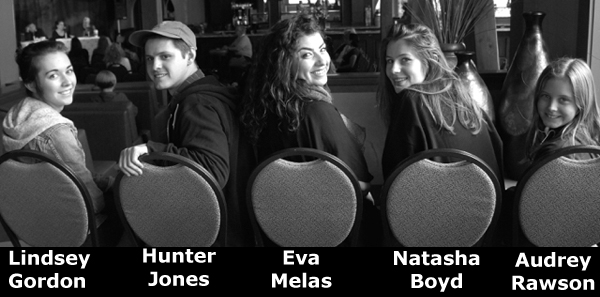 Diana Fuller, Robert Hass, Brenda Hillman and Louis B. Jones, who steer this boat.
Many thanks to Kaitlin Klaussen, who coordinated housing and, with the help of Amy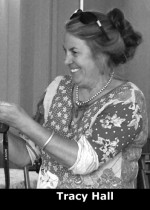 Rutten, the bookstore; to Amy, who joined us in the office this year and
was an extraordinary member of the team making everything work better.
Thanks also to Tracy Hall for documenting the goings-on with her camera. And thanks to Tracy,
Jim Chumb
ley, and Lucy Sandoe (with her muffins) for creating a bit of home in our humble snack bar.
Our Poetry Elves (and all-around helpers) were Dashiell Jones, Natasha Boyd, Eva Melas, Delia Pepper, Hunter Jones and Lindsey Gordon. (Lindsey is pictured here dumping rainwater out of the workshop tent.) Hunter helped us record events and later put them on our website. With high energy and good spirits, they made things happen. David Womack helped with manuscripts at registra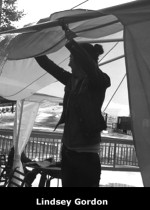 tion and was indispensible, as he solved problems no one else could. We are indebted to An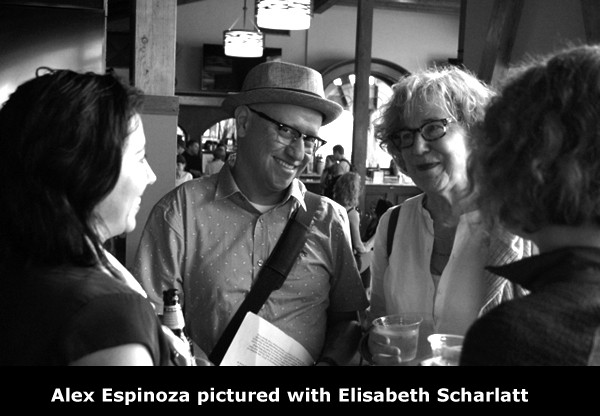 drew Tonkovich for all his help: from the management of all the manuscripts during registration to moderating panels and for (trying to) rid me of my gerunds and passive voice! Our brilliant participant Work Waiver poets were essential for the Poetry Picnic at Meeks Bay:
Heather Altfeld and Troy Jollimore. And thanks to Sands Hall for the inimitable Follies and her for hosting Poetry's final dinner. Liz Thiem and Storey Rafter graced our staff picnic and Poetry party with delicious food and good humor. I am also very grateful to Michelle Latiolais for her wisdom and support, and to Anne Lamott and Alex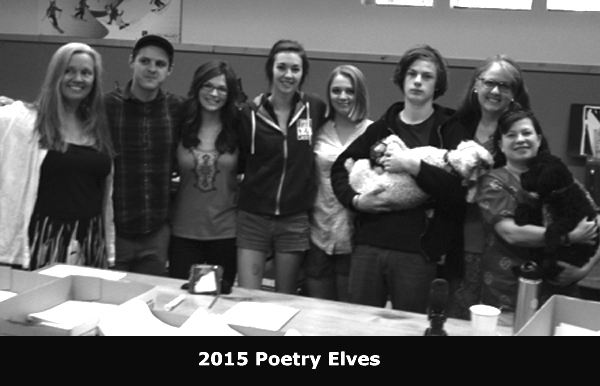 Espinoza for believing in this thing we do.We would like to acknowledge our local friends who have been tremendously generous with their time and support over the years: Eddy & Osvaldo Ancinas, Mimi & Burnett Miller and Amy Tan & Lou Demattei.
The Benefit Poetry Reading:
The Benefit took place in Sacramento last June and many thanks are in order, especially to Forrest Gander, Brenda Hillman, Robert Hass, J. Michael Martinez, Sharon Olds, Evie Shockley, Emcee Bob Stanley and Jen Siraganian, the Event Coordinator. We are grateful to our event sponsors: Deborah Dashow Ruth, The Sacramento Poetry Center, Beers Books, Verge Center for the Arts, and Stories on Stage Sacramento. This event was also supported by Poets & Writers, Inc. through a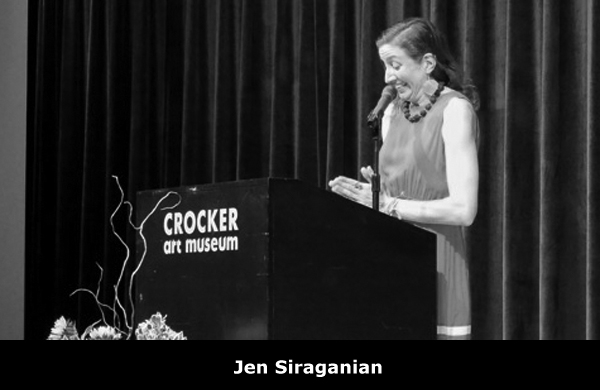 grant it received from The James Irvine Foundation. Thanks to Counterpoint Press, New Directions Publishing, University of Arizona Press, Bellevue Literary Press, and Carolina Wren Press for donating books and to Lisa Rappoport of Littoral Press. Enormous thanks to Beth Kelley Gillogly, Molly Fisk, and Alice Anderson for their help getting the word out. We could have done it without our enthusiastic volunteers: Shannon Bright, Jeremy Cantor, Marsha Fabian, Francesca Foglia, Frank Dixon Graham, Bethanie Humphreys, Tim Kahl, Irene Lipshin, Caitlin Pegar, Alex Russell, Bob Stanley, Wendy Patrice Williams, and Elizabeth Weaver. Additionally, Burnett and Mimi Miller and Jim and Carlin Naify continue to act as our Sacramento hosts and guides. Funds from this Benefit go toward Scholarships and financial aid for talented poets to attend in 2016.
Newsletter:
Thanks also to Laura Cerruti, who edited and designed our last paper Omnium Gatherum & Newsletter published early in 2015. We have now moved online. This blog will function as the newsletter and our new Omnium Gatherum & Alumni blog will keep alum and staff news reports fresh and current.
Bay Area Book Festival:

In 2015, we went to the Bay Area Book Festival. We are grateful to our alums and friends for stopping by and helping talk about the conference with passersby: Ruth Blank, Michael Carlisle,  Frances Dinkelspiel, Andy Roe, Elizabeth Rosner, Edan Lepucki, Nayomi Munaweera, Aline Ohanesian, Monica Wesolowska and Cora Yang.
New Website:
Many thanks to the Tahoe Truckee Community Foundation for providing support for our website update. Their grant was the catalyst we needed to get this done. We have to also thank Winter Street Design for their lovely and innovative website design, training, and support with the steep learning curve involved with mastering all the functions of the site.
LitQuake's Barbara Coast Award:
As you know, San Francisco's Litquake honored the Community of Writers with The 2015 Barbary Coast Award. We were humbled and grateful for the honor and the participation of Nayomi Munaweera, Heather Altfeld, Anita Amirrezvani, Robert Hass, Brenda Hillman, Troy Jollimore, David Perlman, Elizabeth Rosner, Amy Tan and Christopher Upham. The Emcee was Matthew Zapruder. The band that evening was Los Train Wreck. Many thanks to the folks at LitQuake: Jan Ganahl, Jack Boulware and Jen Siraganian. I am particularly grateful to Julia Flynn Siler for her guidance and support.
Special Thanks: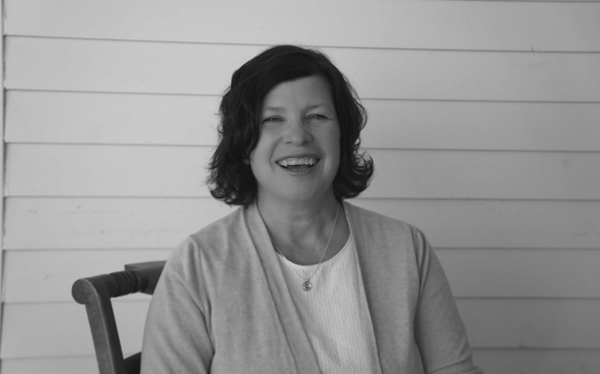 I would like to a moment to praise our new Director of Alumni Relations and Development, Amy Rutten. It is hard to express how important she has become our operations. How did I manage before?
Our Board of Directors is one of the best an Executive Director could hope for, and I am very grateful our Board members who have been such active participants in steering this organization.
Our Friends: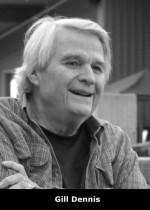 Thank you to all our individual and institutional donors. What a community this is! Your support is essential to this thing we do.
And finally:
… A fond farewell to our dear friends Alan Cheuse and Gill Dennis who left us suddenly in 2015. We will always be grateful for all your gave to writing and to this gathering of writers.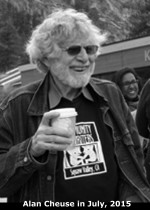 —Brett Hall Jones
Executive Director