May 13 – May 15, 2022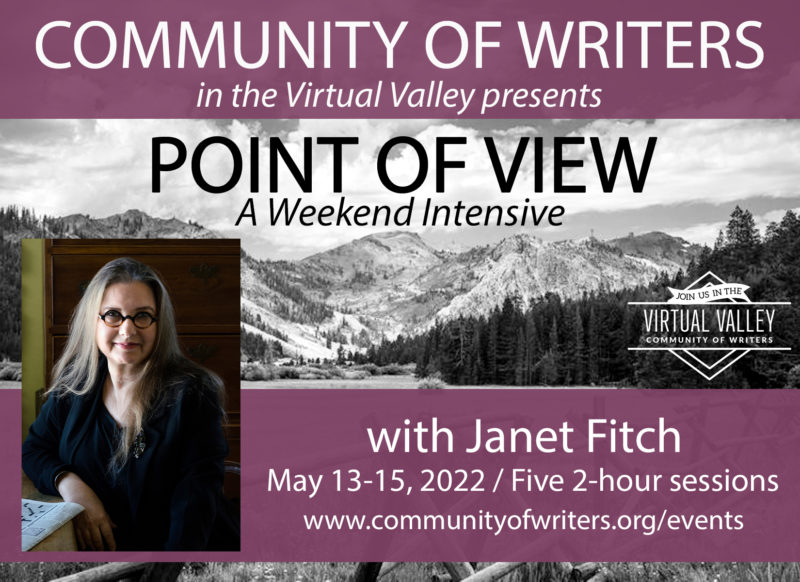 In this weekend intensive, we will plunge into the fascinating subject of Point Of View. Using a wide range of examples, we'll uncover the assets and limitations of the various forms–what you gain and lose when you use select one over another. We'll ponder the differences between first person and third, address the place of voice in point of view, take note of the variations within third person, as well as examining the use of the quirky second person. Finally, we will take on the question of the venerable—and oft maligned–Authorial Omniscient, how it is constructed and sustained, its uses and pitfalls, and discuss the critical issue of authorial or narrative voice.
This class is led by bestselling novelist Janet Fitch, author of White Oleander, The Revolution of Marina M. and Chimes of a Lost Cathedral.
Offered Friday night, May 13 to Sunday night, May 15, in five 2 hour Zoom sessions, with selected readings, in-class exercises and out of class assignments.