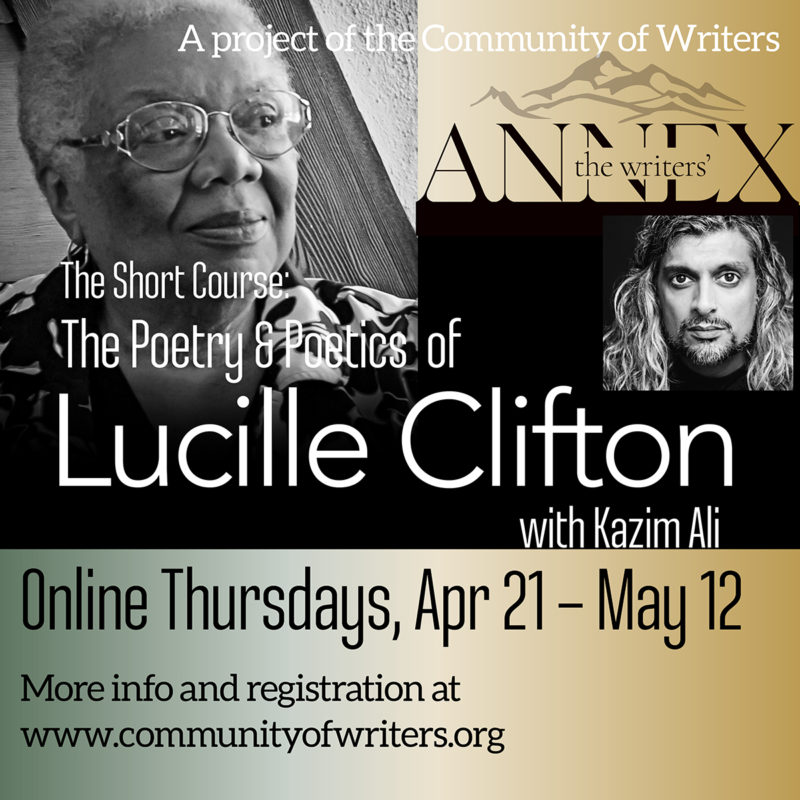 Lucille Clifton's legacy as a poet, writer, and educator is far reaching and fundamental to the poetics of the 20th century and today. Championed by such giants as Robert Hayden, Toni Morrison, and Carolyn Kizer early in her career, Clifton became one of the major American poets of the last part of the 20th century.
This short course in Clifton's work will examine the major themes and qualities of her poetry. No background in poetry is necessary to learn and enjoy the majestic poetic work of Lucille Clifton.
Kazim Ali studied with her at the Community of Writers in the summer of 1998, and has published several critical essays on her work. He remained friends with her the rest of her life. She is one of two people on the planet who are allowed to call him "Kaz."
This short, online course is for anyone who has an interest in reading or writing poetry. All are welcome.