A 50th Anniversary Private After-Party Reunion Celebration (& Fundraiser)!
April 16, 2020  – 8:00 PM – 10:00 PM
at the Back on the Beach Cafe in Santa Monica
Literary toasts, memories, recitations, and songs at sunset!
PLEASE NOTE: We are very sorry to report that this event is postponed. As you know, this event is tied to the reading at the Annenberg Community Beach House earlier in the evening. The Annenberg has cancelled that event due to public health concerns with COVID-19.  We will reschedule this celebration for the Fall, TBD.  We all send our thanks to everyone who has been so supportive, and look forward to a terrific event later on. Stay tuned for more details. Stay healthy!
Alums, staff and friends, please join us immediately following the free public reading at the Annenberg Beach House for an After-Party Celebration and Reunion. After the reading,  ticket holders (all together) will walk, skip or stroll just a few steps down the boardwalk to Back on the Beach Cafe, a beachside restaurant, for a reunion and 50th anniversary celebration. Join us for wine, beer, and delicious hearty h'ors d'oeuvres, while the sun sets.
Back on the Beach Cafe is small, so make sure to purchase your tickets early, before they sell out.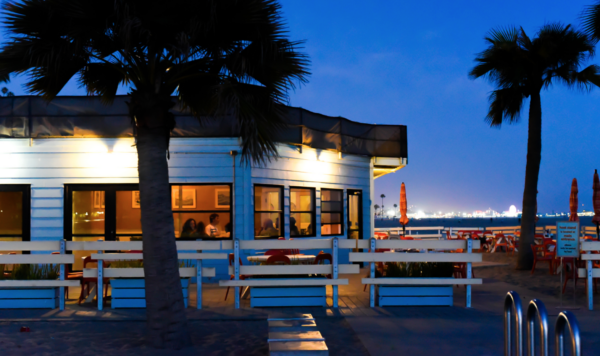 ---
TICKET PRICES
Advance Ticket: $100
At the Door: $125 (Please note that the event may sell out.)
Purchase your tickets online, below. If you would like to purchase tickets over the phone, call 530-470-8440
(Please note that the ticket price reflects the actual cost of your participation; donations are more than welcome. It's not too late to become an official sponsor of this event. Please contact us for more information.) 
Just to reiterate: A ticket to this party is different from the Best of the West reading. Although that event is free, you must reserve your seat.
This venue is wheelchair accessible.
Note:
Be sure to reserve your ticket for the free Best of the West reading which takes place earlier in the evening, as well, with Kazim Ali, Aimee Bender, Marcelo Hernandez Castillo, and Dylan Landis; emcees: Janet Fitch and Dana Johnson. Ticket-buyers for the after-party are not automatically added to the reservation list for that event.
We hope to see you at both events!
Directions
One April 16 there are two events. The Best of the West free reading will be at the Annenberg Beach House at 6:00 PM. The After-Party take place at Back on the Beach Cafe at 8:00. The address for the after-party is Back on the Beach Cafe, 445 Pacific Coast Highway, Santa Monica, CA, 90402. In some navigational systems the address may appear as 445 Palisades Beach Road, Santa Monica, CA.
From Los Angeles:
Take the 10 West, which will become Pacific Coast Highway when it reaches the beach.  At the second traffic light, Beach House Way, turn left into the parking lot.

From Malibu:
Take Pacific Coast Highway south.  Turn right at Beach House Way, into the parking lot.
From Santa Monica (downtown):
Head west towards Ocean Ave.  Turn left at Ocean Ave.  Turn right at Moomat Ahiko Way (after Colorado/the pier entrance) which will have signs for Pacific Coast Highway.  Turn left at Beach House Way into our parking lot.
Parking
Parking lots 8 & 9 (south) and Will Rogers State Beach (north) are within walking distance. The bike path connects these lots to the Beach House on the ocean side. Check Santa Monica's City-Wide Parking Map for updated information about parking.
For more information contact us.
---