Join Us For An Extraordinary Evening of Poetry!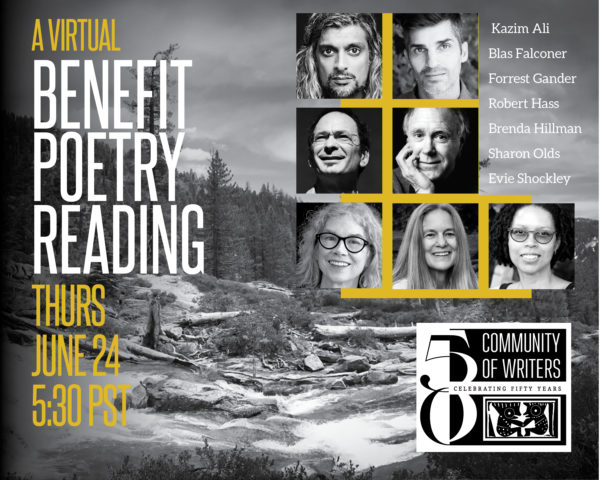 This year we are pleased to welcome seven extraordinary poets including three Pulitzer Prize winners, a recipient of the Griffin International Prize, a former U.S. Poet Laureate, a Hurston/Wright Legacy Award winner, two National Book Critics Circle Award winners, and a recipient of the Pushcart Prize.
Thursday, June 24, 2021 via Zoom
5:30 p.m. Pacific Time
Admission is free, but donations are greatly appreciated.
Suggested Donation $20
This gathering of the community—all staff poets from this year's Community of Writers' Summer Poetry Workshop in the Virtual Valley—will raise money for our scholarship fund.
Books by the poets will be available for purchase through bookshop.org before and after the reading.
Click on the author portraits to learn about these poets and their work. Or view their bios as a list here.
Kazim Ali  •  Blas Falconer  •  Forrest Gander  •  Robert Hass
Brenda Hillman  •  Sharon Olds •  Evie Shockley
This reading is presented in conjunction with our annual Poetry Program during which poets — participants and staff poets — write a new poem each day.  At this reading, you may hear a reading of a poem written this week!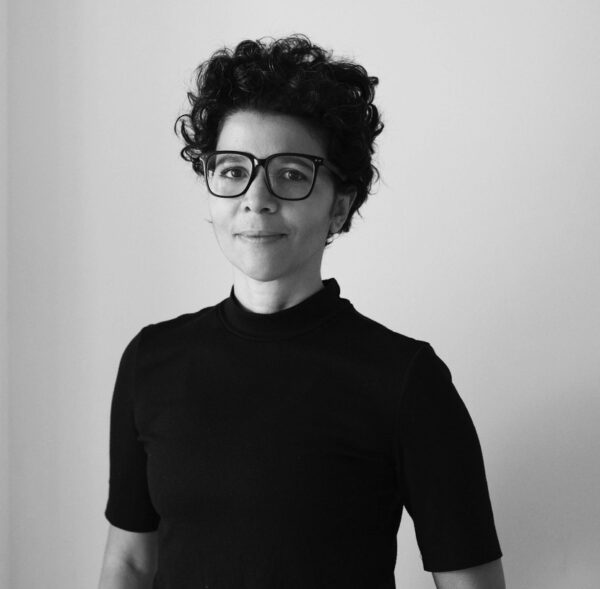 Community of Writers Poetry Workshop alum Ananda Lima will emcee the event, and read some of her work.
The Community of Writers celebrates fifty years of our poetry week with an extraordinary collection by some of the country's most prominent contemporary poets. Why To These Rocks: 50 Years of Poetry from the Community of Writers includes over 140 poems inspired by or written in the High Sierra during the annual Poetry week.
At this reading some of these poets may read their anthology poem.
---
Get Involved!
Become a Sponsor or Give to the Poetry Scholarship Fund