Welcome to the Application Page for the 2021 Community of Writers Poetry Workshop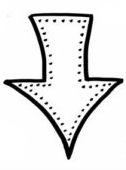 The application form appears below, on this page. 
Admissions are based on submitted manuscripts. Before you get started, make sure you have created a PDF or a Word.doc of your application manuscript. See Applications Guidelines.
If you have trouble with the online application, please contact us.
(530) 470-8440
---
Thank you for your interest in attending the 2021 Poetry Workshop. I'm sorry, but the application period for the Poetry Workshop is closed. Please consider joining our mailing list and applying in 2022.
---