We are pleased to announce The John Zobel Memorial Scholarship for Fiction or Nonfiction Writers to attend the Community of Writers in 2017.
John Hiller Zobel was a published author, recovering attorney, accomplished athlete, scholar, wit, and raconteur. He died very unexpectedly and far, far too soon, on the summit of Aconcagua in Argentina in January 2017. He was only 56.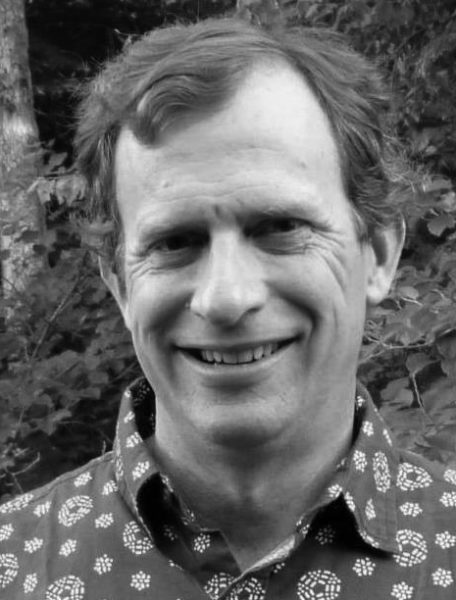 John founded the Really Cool Writing Group (RCWG) in 1995 and singlehandedly held the group together through the years. The members of the RCWG, both past and present, wish to honor him by providing a memorial scholarship in his name to the Community of Writers Workshop, Fiction or Non Fiction. John attended the Writers Workshop in 2006 and spoke often of valuable lessons learned and the great people he met there, including some who subsequently joined RCWG.
John practiced law for twenty years before becoming a full-time writer and parent in 2007. John and his wife climbed countless peaks on four continents and explored remote corners of the world. He and his son were both active in the sport of fencing and competed nationally in adventure races as the feared Avenging Narwhals team. John ran thirty marathons, and finished the Boston Marathon seven times. He earned a B.A. in English from Harvard College in three years, and received his law degree from Stanford Law School.
John's body of fiction includes the novel A Slight Change of Plans published in 1998, a mystery full of humor, greed and skullduggery; the unpublished novel The Relative When, a time travel story in which a couple find themselves back in elementary school; and a trilogy of novels, historical fiction set before and during World War I involving espionage, aviation, and blackmail.
John's non-fiction work includes a 2011 article he and his father wrote together, "Those Magnificent Men: 100 Years Of Naval Aviation;" Gods in Machines: Eugene Ely and the Road to the Sky, an unfinished biography of early flyer Eugene Ely who, on November 14, 1910, became the first pilot to successfully take off from a ship and, in the following year, the first pilot to land on a ship; and his 2016 blog Gods in Machines, with each entry providing a vignette of an early aviator, as an accompaniment to his Eugene Ely biography.
John could make anyone laugh. His legacy of written work is beautiful, witty, and extremely well-researched. We hope that recipients of the John Zobel Memorial Scholarship will find the Community of Writers Workshops as valuable as John did, and will continue to pursue their writing goals long afterwards.
— The RCWG
Donations may be mailed to:
Community of Writers
PO Box 1416
Nevada City, CA 95959
Or donate securely online: