The Alexander Cushing Memorial Scholarship for Locals to attend the Poetry or Writers Workshop of the Community of Writers
Alexander Cushing (1913-2006) established Olympic Valley as a ski resort and international ski destination. He brought the 1960 winter games to Tahoe, the first time it had ever taken place in the Western United States. He was a great champion of the Community of Writers. His family funds this scholarship.
Eligibility: This scholarship is intended for a poet or a writer who lives within a 50-mile radius of Olympic Valley, CA. See map below. Amount of Scholarship: $800.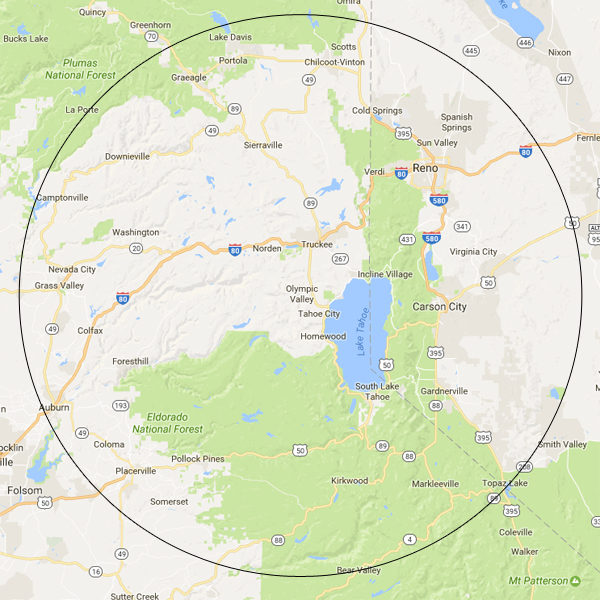 One scholarship will be awarded in Poetry and one for the Writers Workshops.
Upon acceptance, recipient will still be required to send in the $100 nonrefundable deposit by the deadline on the acceptance form.)
To Apply: After residency, qualification for the scholarship is based on financial need and the quality of work submitted. Indicate your wish to apply for this scholarship in the "notes" portion of the online workshop application form as well.
For more information contact Brett Hall Jones, Executive Director.
Please note. In 2021, the Poetry Workshop will be held entirely online.