Welcome to the Application for the 2018 Community of Writers Workshops in Fiction, Nonfiction and Memoir!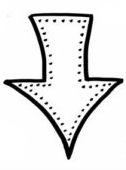 The application form appears lower down on this page.
Admissions are based on submitted manuscripts. To be considered, make sure to submit a digital file with this online form. Before you get started, make sure you have created a PDF or a Word.doc of your application manuscript: 5000 words or less, typed, 12 pt.
Please name the file as follows:

Fiction:  2018_Lastname_FirstInitial_F_App_Ms.doc
Nonfiction: 2018_Lastname_FirstInitial_NF_App_Ms.doc
Memoir: 2018_Lastname_FirstInitial_M_App_Ms.doc
Example: 2018_Austen_J_F_App_ms.docx
Other details to see before applying:
If submitting more than one item, please combine into one document.
If submitting a novel, please include a one-page plot summary attached to the last page of your manuscript. If you have any trouble attaching the file, please contact us.
There is no need to include a cover letter. However, please include in the form below any special notes or things we should know.
All applications must be received by the March 28 deadline. Make sure to let us know at the end of the form, how you will be paying your application fee.
Please indicate in the form below if you are applying for financial aid. If so, you will be asked several additional questions about your financial needs.
You will get a confirmation message once you submit this form. If you don't get a confirmation, we may not have received your application.
Payment options for $40 Application Fee: check or online with a credit card. A 3.25% service fee ($1.30) applies to all online payments. To avoid service fee, you may choose to mail a check in along with your contact information. All payments, including checks, must be received by March 28.
---
---